Ideas to Make Your Christmas Special
---
Do you have a great family Christmas Advent Tradition?
Ask one hundred people on the street, "What does Christmas mean to you?" and you are likely to get 100 varied answers. The Christmas Advent Season always conjures up thoughts, feelings, and memories. Would you like to make the entire season more memorable, and more positive for those you love and care about? Thoughtfully establish a tradition!
Traditions can be wonderful "anchors" in a life of flux and uncertainty. Our best traditions remind us of our place and purpose in this world. And the good news is that you can establish your own tradition, and perhaps see it carried on for generations to come. And, it doesn�t have to be expensive.
Traditions centered around activities: Some families establish a tradition around the activities of the season. Shopping for the tree, decorating the tree as a family, going caroling, having a special Christmas dinner, going to Christmas Mass.
Traditions centered around the Message of Advent: Some families have established a tradition around the Message of the Advent season. As an example, we have for thirty four years gathered the entire family on Christmas eve, and read the story of Christmas from the gospel accounts, let the youngest participant put the story in their own words, which by the way is always good for some humor, offer a prayer of thanksgiving, and then opened one present each while Christmas music plays in the background. Even those family members now in other states with their own families or single, take a few minutes out on Christmas Eve to celebrate the wonder of the message of Christmas, sometimes checking in by phone to share in the tradition.
A Tradition centered around reaching out: We are aware of families that invite a person from their Parish or from a neighborhood nursing home to the home for Christmas dinner. Others choose to serve food in a local shelter for those with no home and no family. Still others deliver toys to homes where Christmas presents are an unlikely event.
The strength of establishing a tradition lies within the ability of the tradition to make the participants cease their normal activities, and focus on the deeper meanings within a holiday over cluttered with the frivolous and commercial. To be sure: We can enjoy the latter, and should. It just grounds us in truth to find our individual and collective methods of celebrating the incredible gift of the Christ Child.
Build a Family Tradition
Thank All Our Troops
Share Christmas Stories with the family
Spend time with your family
Make new friends
Listen to music
Go caroling
---
More Advent & Christmas
The word Advent derives from the Latin word meaning coming. The Lord is coming. We may reflect that every year at this time we celebrate his coming , so that in a sense we can lose the feeling of expectancy and joyful anticipation, because at the end of the season, everything seems to return to pretty much the same routine. If that is the case, then our preparation may have been lacking ... continue reading

To become the mother of the Savior, Mary "was enriched by God with gifts appropriate to such a role."132 The angel Gabriel at the moment of the annunciation salutes her as "full of grace". In fact, in order for Mary to be able to give the free assent of her faith to the announcement of her vocation, it was necessary that she be wholly borne by God's grace... continue reading
---

The weeks of Advent remind us to set aside some of the hectic business of the holiday season, and to quietly reflect on the promise of the baby born in Bethlehem 2000 years ago. The Bible readings listed below relate to the Advent themes of waiting, preparation, light in the darkness, and the coming of the promised Messiah. continue reading
---
More Advent & Christmas News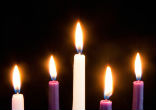 With the first Sunday of Advent behind us, the liturgical season of preparing for Christmas is well underway. Denver, Colo. (CNA) - ... continue reading
---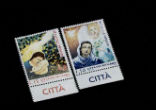 The artwork featured on the Vatican's postage stamps for Christmas 2018 were painted by a man serving a life-sentence in a Milanese ... continue reading
---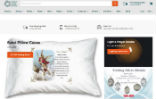 Catholic Online Shopping has announced 40 Days of Deals. Catholic gifts will be discounted, allowing shoppers to get bargains on some of ... continue reading
---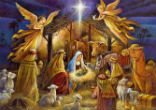 The Nativity Scene is a meaningful expression for our religious faith. With it, we provide a captivating visual focus during the Christmas ... continue reading
---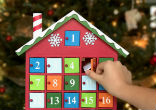 An Advent calendar has become a tradition for many families when celebrating Advent and the Christmas season. Young children are full of ... continue reading
---