Advent Specials
---

Become active in your Faith! Issues Catholics Care about need your VOTE!

Purchase from Catholic Owned and Operated Stores! Support Catholics with your purchase!

Get a FREE Catholic email with 50MB of storage! POP3 retrieval Customizable Interface and much more.
 
 
 
 
 
For more infomration on posting your Advertisement on this page, please Click Here to conact a Representative.
---
More Advent & Christmas
The word Advent derives from the Latin word meaning coming. The Lord is coming. We may reflect that every year at this time we celebrate his coming , so that in a sense we can lose the feeling of expectancy and joyful anticipation, because at the end of the season, everything seems to return to pretty much the same routine. If that is the case, then our preparation may have been lacking ... continue reading

To become the mother of the Savior, Mary "was enriched by God with gifts appropriate to such a role."132 The angel Gabriel at the moment of the annunciation salutes her as "full of grace". In fact, in order for Mary to be able to give the free assent of her faith to the announcement of her vocation, it was necessary that she be wholly borne by God's grace... continue reading
---

The weeks of Advent remind us to set aside some of the hectic business of the holiday season, and to quietly reflect on the promise of the baby born in Bethlehem 2000 years ago. The Bible readings listed below relate to the Advent themes of waiting, preparation, light in the darkness, and the coming of the promised Messiah. continue reading
---
More Advent & Christmas News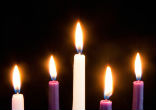 With the first Sunday of Advent behind us, the liturgical season of preparing for Christmas is well underway. Denver, Colo. (CNA) - ... continue reading
---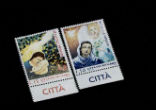 The artwork featured on the Vatican's postage stamps for Christmas 2018 were painted by a man serving a life-sentence in a Milanese ... continue reading
---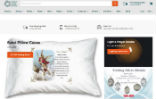 Catholic Online Shopping has announced 40 Days of Deals. Catholic gifts will be discounted, allowing shoppers to get bargains on some of ... continue reading
---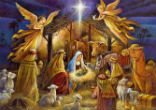 The Nativity Scene is a meaningful expression for our religious faith. With it, we provide a captivating visual focus during the Christmas ... continue reading
---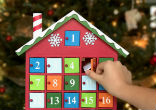 An Advent calendar has become a tradition for many families when celebrating Advent and the Christmas season. Young children are full of ... continue reading
---