Francis P. Matthews & John E. Swift Educational Trust Scholarships
---
Francis P. Matthews & John E. Swift Educational Trust Scholarships
Annual awards for Roman Catholic undergraduate students enrolled in a Catholic college or university who are sons or daughters of Knights of Columbus members who have died or are pemanently and totatlly disabled. Members must have died or became permanently and totally disabled while serving in the military from a cause connected directly with military service during a period of conflict OR as a result of criminal violence while in the lawful perfomance of their duties as full-time law enforcement officers or full-time firemen. Due date, number of awards, and award amount may vary. A copy of Knights of Columbus proof of membership must be included in the application packet.
Aid Type
Organization Scholarship
Scholarships
1
Maximum Value
Varies
Due Date
Varies
---
More College
Finding the right College
There's no magic formula for choosing a college, but there are steps you can take to find a good fit. Use this tool to start your journey.
Latest College News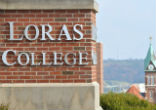 Already known for its legacy of successful, community-driven leaders, Loras College, Iowa's first college and the second oldest Catholic ... continue reading
---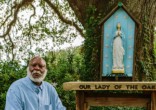 One hundred and seventy-nine years ago, two Jesuit priests sold 272 persons at a slave auction. Their families were torn apart: many of ... continue reading
---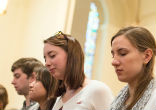 (Vatican Radio) Pope Francis on Friday visited one of Rome's major institutions of higher education today: the Università degli ... continue reading
---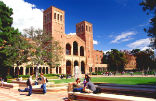 The UCLA campus has been put on lockdown after reports of a shooter in the university's Boelter Hall were released via social media. ... continue reading
---

In a move reminiscent of the early 1900s, North Carolina State University segregated a student Christian group from the rest of the student ... continue reading
---