Financial Aid
Financial Aid
---
It's a big myth that only the rich can attend college. The fact is that the money is out there for you if you know where to look. Learn the basics of the financial aid process, from federal and state aid to scholarship searches, in financial aid facts. Use the online resources to connect to financial aid web sites, get general information, and apply for scholarships, grants, and loans.
Questions to ask the financial aid office
What is the total cost of tuition and fees, room and board at your college?
How much has that figure increased annually over the last three years?
What scholarships are available and how do I apply for them?
What types of financial aid are available?
What financial aid applications do I need to complete and when are they due?
What determines whether or not I will receive financial aid?
Do you meet the full need of every admitted student?
Do I have to apply for financial aid every year?
How and when will funds be disbursed to me?
What is the refund policy for students who withdraw?
Where should I begin my search?
The financial aid offices at the colleges to which you will apply are the best places to begin your search for information. The financial aid administrator can tell you about student aid available from the federal government, your state government, the college itself, and other sources. Talk to the college about financial aid early in your senior year of high school.
The most common college-funded scholarship/financial aid programs are merit-based programs, talent-based programs, need-based programs, trait-based programs, and alternative programs such as jobs, various payment plans, and guaranteed tuition plans.
Many colleges use the FAFSA (see below) to determine your eligibility for college-based financial aid. Some use the PROFILE application, sponsored by the College Scholarship Service. Check with the colleges of your choice to see if you need to fill out this form. Your high school guidance counselor's office should also have a booklet listing the colleges that use the PROFILE.
Are there special scholarships for Catholic students?
Yes, organizations such as The Catholic Aid Association offer scholarships to their members. Call Catholic Aid at 1-800-568-6670 or visit their web site at www.catholicaid.com. Remember to ask college financial aid offices for sources of aid.
Where can I get information about state student aid?
To find out about state programs, call or visit the web site of your state education agency (usually in the capital of your state). You can call the Federal Student Aid Information Center (see number above) to get the phone numbers for your state. States sponsor both need-based and non-need-based programs.
What about federal student aid?
After talking to the colleges you are interested in, apply for federal student aid. The major source of student financial aid is the U.S. Department of Education. According to the Department, nearly 70 percent of the student aid that is awarded each year comes from Department of Education programs.
A critical step in receiving federal aid is filling out the Free Application for Federal Student Aid (FAFSA). You can complete a FAFSA online, filing as early as January 1. Filling out this form is well worth your time -- many colleges use the FAFSA information to award aid in their own need-based programs.
You'll find The Student Guide, a very helpful booklet about financial aid from the U.S. Department of Education, on the web at www.ed.gov/prog_info/SFA/StudentGuide. You may also request The Student Guide or the FAFSA by calling the Federal Student Aid Information Center toll-free:
1-800-4 FED AID
(1-800-433-3243)
(TDD 1-800-730-8913)
Monday - Friday, 8 a.m. - 8 p.m. EST
The major sources of aid from the U.S. Department of Education are:
Federal Stafford Loans
Federal PLUS Loans
Federal Direct Loans
Federal Pell Grants
Federal Supplemental Educational Opportunity Grants
Federal Perkins Loans
Federal Work-Study
Most federal student aid is awarded based on financial need rather than scholastic achievement. For instance, most grants are targeted to high-need students. However, keep in mind that you do not have to show financial need to receive federally guaranteed loans such as PLUS or un-subsidized Stafford or Direct loans.
---
More College
Finding the right College
There's no magic formula for choosing a college, but there are steps you can take to find a good fit. Use this tool to start your journey.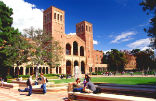 By CALIFORNIA NETWORK
The UCLA campus has been put on lockdown after reports of a shooter in the university's Boelter Hall were released via social media. Police reported a shooting on the UCLA campus, issuing a tweet to say that the school's Westwood campus was on lockdown following a ... continue reading
---

By Kenya Sinclair (CALIFORNIA NETWORK)
In a move reminiscent of the early 1900s, North Carolina State University segregated a student Christian group from the rest of the student population. LOS ANGELES, CA (Catholic Online) - Grace Christian Life is a registered student Christian group on NC State's ... continue reading
---

By Kenya Sinclair (CALIFORNIA NETWORK)
St. Mary's University in Twickenham, London has been formally approved to name one of their buildings after Benedict XVI. LOS ANGELES, CA (Catholic Online) - According to its website, St. Mary's University will name one of their buildings the Benedict XVI Centre for ... continue reading
---

By Thomas Heed (CALIFORNIA NETWORK)
The University of Portland recently launched a "Speak Up" campaign designed to put an end to discrimination, intolerance and "incidents of discomfort." LOS ANGELES, CA (Catholic Online) - The University's Speak Up website specifies inclusion is a top priority - one ... continue reading
---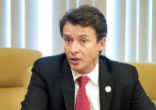 By Adelaide Mena and Matt Hadro, CNA News
Amid uproar over comparing struggling students to bunnies that should be drowned or shot, Mount St. Mary's University president is now under fire for criticizing expressions of the Catholic faith at the school. Emmitsburg, Md. (CNA) - Already facing turmoil, the ... continue reading
---

By Matt Hadro (CNA/EWTN News)
The future of religious freedom in the United States will one day be in the care of today's college students, so one Catholic college is working to equip them for that struggle. Washington D.C., (CNA/EWTN News) - Wyoming Catholic College is trying to form a "community ... continue reading
---

By Kenya Sinclair (CALIFORNIA NETWORK)
The Catholic education system is coming under attack by a plethora of policies designed to make the hiring process, acceptance of anti-Christian viewpoints, transgender issues and Catholic identity concerns. LOS ANGELES, CA (Catholic Online) - The Cardinal Newman ... continue reading
---

By Kenya Sinclair (CALIFORNIA NETWORK)
A list of the top 40 traditional Catholic and Jesuit colleges in America was created, but were they rated fairly? LOS ANGELES, CA (Catholic Online) - Newsmax revealed their top forty Catholic and Jesuit colleges in America, but what were their standards?The United ... continue reading
---

By Jessie Tappel, Communications Director at Divine Mercy University
God, the source of all mercy, provides us with an experience so great that we have no choice but to reflect it to our own brother and sister. Mercy calls for an outward response, which is made clear in the examples of the Corporal and Spiritual Works of Mercy. You can ... continue reading
---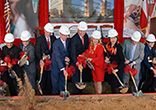 By Darnell Miller - University of St. Thomas
The University of St. Thomas, a member of the world-renowned Texas Medical Center, broke ground on a new Center for Science and Health Professions on Nov. 12, 2015. The new facility, containing more than 100,000 square-feet of modern lab space and classrooms, will meet ... continue reading
---
Latest College News

Copyright 2017 Catholic Online. All materials contained on this site, whether written, audible or visual are the exclusive property of Catholic Online and are protected under U.S. and International copyright laws, © Copyright 2017 Catholic Online. Any unauthorized use, without prior written consent of Catholic Online is strictly forbidden and prohibited.