The Russell Berrie Fellowship in Interreligious Studies Call for Applications
---
The Russell Berrie Fellowship in Interreligious Studies Call for Applications
The Russell Berrie Fellowship Program, a new and timely initiative at the Pontifical University of St. Thomas Aquinas (Angelicum) in Rome. The goal of the Fellowship Program is to build bridges between Catholic, Jewish, and other religious traditions by providing the next generation of religious leaders with a comprehensive understanding of and dedication to inter-faith issues. Russell Berrie Fellows are expected to complete the program and return home to their parishes and communities to lead others in efforts to promote inter-faith understanding.
The Fellowship targets priests and members of the laity for the purpose of studying at the Angelicum to obtain either a License or Doctoral Degree with a concentration in Interreligious Studies. In order to maintain funding, Russell Berrie Fellows must complete a postgraduate curriculum of one of the Angelicum faculties, and attend the curricular courses that have a specific interreligious focus.
Applicants of all faiths and backgrounds from around the world - including students currently enrolled at the Angelicum - who have a demonstrated interest in Interreligious Studies are encouraged to apply.
Contact
The Russell Berrie Fellowship in Interreligious Studies Team Institute of International Education (IIE)
European Office
Vigyázó Ferenc u. 4
HU - 1051 Budapest
Aid Type
1 and 2 year fellowships including a field trip to Israel and orientation workshop in Rome
Maximum Value
29,000 EUR (maximum value)
Due Date
March 18
Website
---
More College
Finding the right College
There's no magic formula for choosing a college, but there are steps you can take to find a good fit. Use this tool to start your journey.
Latest College News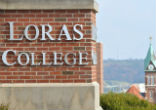 Already known for its legacy of successful, community-driven leaders, Loras College, Iowa's first college and the second oldest Catholic ... continue reading
---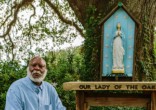 One hundred and seventy-nine years ago, two Jesuit priests sold 272 persons at a slave auction. Their families were torn apart: many of ... continue reading
---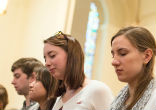 (Vatican Radio) Pope Francis on Friday visited one of Rome's major institutions of higher education today: the Università degli ... continue reading
---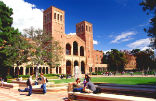 The UCLA campus has been put on lockdown after reports of a shooter in the university's Boelter Hall were released via social media. ... continue reading
---

In a move reminiscent of the early 1900s, North Carolina State University segregated a student Christian group from the rest of the student ... continue reading
---