James R. & Geraldine F. Bertelsen
---
James R. & Geraldine F. Bertelsen
Annual award for residents of Carlsbad, California who are practicing Roman Catholics and are graduating high school seniors or current undergraduate students and will be/are pursuing a degree at an accredited Roman Catholic four-year college. Selection based on academic achievement and financial need. Applicants must have been residents of Carlsbad, CA for a minimum of one year. Nonrenewable; but recipients may reapply annually. Contact student's high school guidance counselor or the foundation for more information and/or application; requests made by mail must include a 9"x12" self-addressed envelope with $1.52 in postage affixed.
Aid Type
Organization Scholarship
Scholarships
3
Maximum Value
5000
Due Date
January 23
Website
---
More College
Finding the right College
There's no magic formula for choosing a college, but there are steps you can take to find a good fit. Use this tool to start your journey.
Latest College News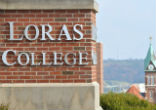 Already known for its legacy of successful, community-driven leaders, Loras College, Iowa's first college and the second oldest Catholic ... continue reading
---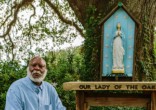 One hundred and seventy-nine years ago, two Jesuit priests sold 272 persons at a slave auction. Their families were torn apart: many of ... continue reading
---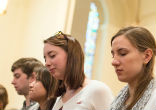 (Vatican Radio) Pope Francis on Friday visited one of Rome's major institutions of higher education today: the Università degli ... continue reading
---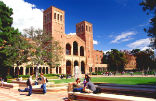 The UCLA campus has been put on lockdown after reports of a shooter in the university's Boelter Hall were released via social media. ... continue reading
---

In a move reminiscent of the early 1900s, North Carolina State University segregated a student Christian group from the rest of the student ... continue reading
---