St. Mary's Extended Education
---
St. Mary's Extended Education
Annual awards for Palm Beach County, Florida residents who are parishioners of St. Mary's R.C. Church and are graduating high school seniors or adult residents of Pahokee returning to a postsecondary institution and will be enrolling full-time at a college, university, or vocational school. Applicants must have financial need. Selection is based on the applicant's academic record, potential to succeed, demonstrated leadership and participation in school and community activities, work experience, a statement of education and career goals, and unusual personal or family circumstances. A personal interview for finalists is required. Award amounts range from $750-$2,500 per year. Award duration may vary from 1 to 4 years depending on the individual scholarship. Number of awards may vary. Applicants need to submit only one application to be considered for all eligible awards. Contact student's high school guidance counselor or the Foundation for more information and/or application.
Aid Type
Organization Scholarship
Scholarships
Varies
Maximum Value
2500
Due Date
February 1
Website
---
More College
Finding the right College
There's no magic formula for choosing a college, but there are steps you can take to find a good fit. Use this tool to start your journey.
Latest College News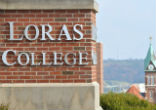 Already known for its legacy of successful, community-driven leaders, Loras College, Iowa's first college and the second oldest Catholic ... continue reading
---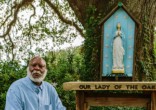 One hundred and seventy-nine years ago, two Jesuit priests sold 272 persons at a slave auction. Their families were torn apart: many of ... continue reading
---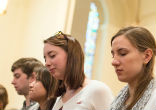 (Vatican Radio) Pope Francis on Friday visited one of Rome's major institutions of higher education today: the Università degli ... continue reading
---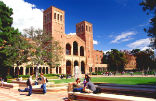 The UCLA campus has been put on lockdown after reports of a shooter in the university's Boelter Hall were released via social media. ... continue reading
---

In a move reminiscent of the early 1900s, North Carolina State University segregated a student Christian group from the rest of the student ... continue reading
---