My angel butterfly - Angel Stories
By: Mandy
I recently lost my baby who was born at 28 weeks and lived for 45 minutes on 8th July 2013. About a week later me and my partner were at home and had just woken up my partner asked if I wanted a duo of tea then went off to make one. He went into the living room where the door had been closed all night and looked across at the picture of our beautiful baby girl and as he did something caught his eye in the mirror over the fireplace. He looked across and the most beautiful, colourful butterfly was sat on his shoulder.

He shouted me to come quickly and when I went in the room the butterfly had fluttered over to the window I couldn't believe what had happened, I opened the door next to the window and let the butterfly fly out. As butterfly's are connected with babys and baby losses I know this was our guardian angel letting us know our baby was safe and in heaven with God.

Other things have also happened during my life where I know without doubt my guardian angel has kept me safe and will be forever grateful.
---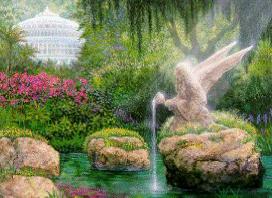 Some may never see with earthly eyes these heavenly beings or know that they exist. Many are unaware of the numerous ways they have protected and guided us. We would like to share with you the stories of people who take pleasure in expressing how real angels are.
---
More Saints
---
---
---
---
---
---
---
---
---
---
---
---
---
---
---
---
---
---