An Angel without wings - Angel Stories
By: Mary William
I thought I should share something about the angels that lives among us. "Angels without wings". My angel's name is Norman Serbastian. I have a lot of friends and a lot of good friends too. When my marriage was in trouble, when i was depressed not one of my close and good friends noticed it. But this angel of mine, just within 2 hours in our home, saw it and was very concerned about it.
He talked to me first and then brought my husband and me for tea and we talked over the tea. I found out more about my husband after this angel came into my live than i did in our 15 years of marriage.
When i was in church for a formation session, when i thought GOD had abandoned me by taking away my loved ones whom i am close to (my sister and my dad). As i close my teary eyes and being angry with GOD, a pair of familiar hands came to me, and i felt like GOD is telling me, i am extending my hands to you but why are shying away. Those hands were so familiar, the hands of "my angel".
We have gone through whatever program they have in church for married couple but only this angel's gentle touch did the job. i do believe in angels and also these angels that lives among us.
I pray that GOD will bless and keep this angel of mine save and sound from all harm.

---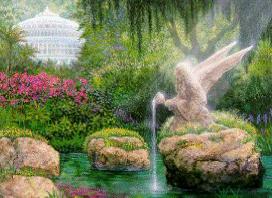 Some may never see with earthly eyes these heavenly beings or know that they exist. Many are unaware of the numerous ways they have protected and guided us. We would like to share with you the stories of people who take pleasure in expressing how real angels are.
---
More Saints
---
---
---
---
---
---
---
---
---
---
---
---
---
---
---
---
---
---