Mary and Jesus - Angel Stories
By: Elie Khoury
It's not an angel story but it's about our blessed Mother Mary and Jesus Christ.
me and my relative were standing outside of our grandmother's house, in front of her house, we were very young around 7 or 8 something like that i can't remember the specific age anyway as we were standing i looked up at the sky and i saw an image of the virgin Mary and our Lord Jesus Christ and Jesus was On The Cross.and as i remember correctly i think i touched my relative and told him to look up, and he looked up and he saw what i saw. and a while back i told him about the image we saw when we were kids and he remembered.
And that image of our blessed Mother and Jesus Christ, we saw that day, is the same image me and my parents have at home.
i know it's not a story about angels but i don't know i thought i should tell this story. and I'm 20 years old turning 21 in the summer i still remember the image and i just wanna thank our Blessed Mother Mary for always being there for me and for all her children and i wanna thank our lord Jesus Christ for always being there for me and for being there for us and for loving us . and i wanna thank our heavenly Father and the Holy Spirit.


God Bless you All and be with you Amen.
---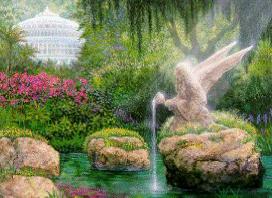 Some may never see with earthly eyes these heavenly beings or know that they exist. Many are unaware of the numerous ways they have protected and guided us. We would like to share with you the stories of people who take pleasure in expressing how real angels are.
---
More Saints
---
---
---
---
---
---
---
---
---
---
---
---
---
---
---
---
---
---