Pope Benedict XVI reflects on life under Hitler's Nazi Party
---
Forced to join Hitler Youth as a child, he recalls it as a 'dark time'
Pope Benedict XVI has made a rare mention of life in Germany during the Third Reich, calling it a "dark time." It was a rare mention made by the pope, who was forced to join Hitler Youth while a child.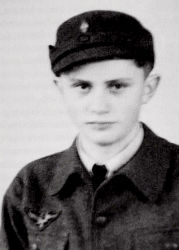 The pope at the age of 10 years of age joined the Hitler Youth in 1941 when it became compulsory for all German boys.
P>LOS ANGELES, CA (Catholic Online) - The 84-year-old German-born pontiff recalled how 70 years ago, a time "already marked by war" where Nazi leader Adolf Hitler "had already subjugated" one country after another, including Poland, Denmark, Belgium, the Netherlands, Luxembourg and France.
Benedict spoke during an audience this weekend at the Vatican with members of a German Catholic group in Regensburg, which he entered as a 14-year-old boy. Benedict noted "it looked like the continent was in the hands of this power, which put the future on Christianity in doubt."
The pope's remarks were reported by Vatican Radio.
Born Joseph Ratzinger, Pope Benedict XVI has remained reticent about his past.
During much of the Nazi era, he lived with his family in Traunstein, Germany, a small and staunchly Catholic town between Munich and Salzburg. During World War I there was a prisoner-of-war camp located where Adolf Hitler had worked between December 1918 and March 1919. Traunstein is located near the region of Austria which Hitler came from.
Resistance to the Nazis was dangerous and difficult, but not impossible. A few hundred yards away from his family home, a family hid Hans Braxenthaler, a local resistance fighter who shot himself rather than be captured again. The SS regularly searched local homes for resistance members, so the Ratzingers could not have been unaware about resistance efforts.
Neither Ratzinger nor any member of his immediate family joined the NSDAP (Nazi Party). The pope's father was critical of the Nazi government, and as a result the family had to move four times before he was ten years old.
None of this is remarkable, however, because the same happened with other German Catholic families. Although many German Catholic leaders were willing to work with the Nazis, many individual Catholics and Catholic priests resisted as best they could, refusing to cooperate with a political regime they regarded as anti-Catholic at best and the embodiment of evil at worst.
 
Joseph Ratzinger joined the Hitler Youth in 1941 when it became compulsory for all German boys. The pope believes that greater fidelity to the truth as revealed in the Natural Law, confirmed and expounded upon by revelation, taught and defended by the magisterium of the Church is necessary to counter movements like Nazism.
---
Copyright 2019 - Distributed by THE CALIFORNIA NETWORK
---
---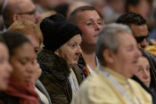 On the World Day of the Poor, Pope Francis said that the poor and most vulnerable can be left behind in the frenetic haste and ... continue reading
---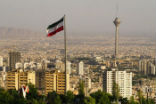 A Vatican delegation traveled to Tehran this week to discuss opportunities for Catholics and Muslims to serve humanity together. Vatican ... continue reading
---
---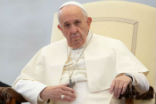 Pope Francis denounced rising anti-Semitism Wednesday as an attitude that is inhumane and unchristian. Vatican City, (CNA) - Pope Francis ... continue reading
---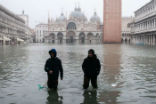 The crypt of St. Mark's Basilica was completely flooded Wednesday, after Venice's water levels hit the highest level in more than 50 years. ... continue reading
---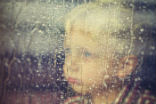 In the face of a foster parent shortage in the UK, the Catholic Church in England and Wales will launch a campaign to encourage adoption ... continue reading
---