BIZARRE VIDEO deepens mystery surrounding college student's death
---
Canadian student Elisa Lam found drowned in L.A. hotel water tower in 2013
It will be two years to the day since Canadian college student Elisa Lam was first reported missing on January 31. The circumstances surrounding her death and discovery of her body seems to be the plot of a horror film or at the very least a clever Internet hoax. When all is said and done - there is the disturbing video of Lam shortly before her death, shared here...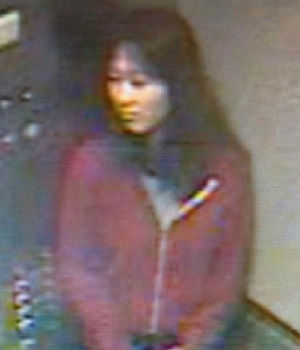 Canadian college student was shown acting very strangely in a surveillance video prior to her drowning death in a L.A. hotel water tank.
LOS ANGELES, CA (Catholic Online) - Canadian student Elisa Lam was last seen alive on January 31, 2013 by an employee of the Hotel Cecil in Los Angeles. Lam remained missing for several weeks after she failed to check out of the property as scheduled in February 2013. A press conference held by the Los Angeles Police department on February 6 held out hopes of finding her alive.
Surveillance video from the Hotel Cecil in Los Angeles was released by police that February 14. In the video, Lam is seen hanging out in the hotel's elevator behaving in an unusual fashion. It appears that Lam is interacting with an unknown person or persons off camera. Others suspect Lam was experiencing an episode of acute mental illness or was under the influence of drugs

St. John Bosco, the patron saint of students, is honored in this beautiful badge pin!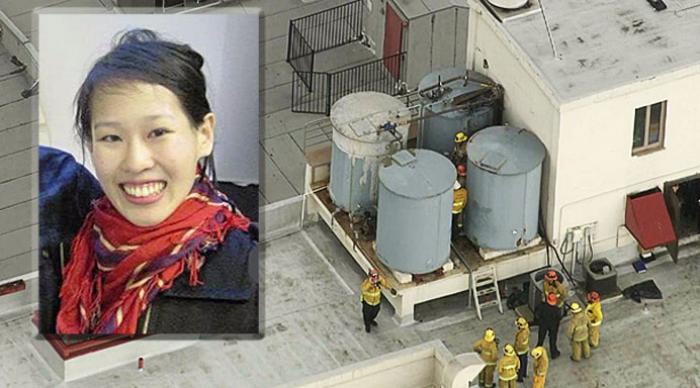 How Elisa Lam was able to get inside a hard-to-access hotel water tank remains a major unanswered question in her drowning death.
Shortly after the videos were released, guests at the Hotel Cecil complained of low water pressure and an odd taste in the water. Maintenance workers located Lam's body in one of four large water tanks on the roof of the Hotel Cecil. The next day, public health officials issued a "do not drink" advisory to hotel guests pending testing of the water to determine whether it was safe to use.
In June of that year, Lt. Fred Corral of the Los Angeles County coroner's office investigations division confirmed Elisa Lam's cause of death was accidental. Her bipolar disorder was listed as a significant condition.
However, the location of Lam's body, inside a difficult to access water tank and her odd behavior were among mysteries not resolved when the forensic investigation was completed.
Corral said no other information on the cause of death or condition of the woman's body was being released.
Authorities including police and the coroner have not stated how they believe Lam got into the tank. Law enforcement officials had been careful to say that the death could be accidental, despite widespread public suspicions of foul play.

January is National Health Month -- come help us celebrate!
The Hotel Cecil had a checkered history; a woman leapt to her death from the roof in the 1960s and serial killer Richard Ramirez (aka the "Night Stalker") lived there for a time in the mid-1980s.
The Elisa Lam case has many alarming parallels to the Japanese 2002 horror film "Dark Water," which was remade in America bearing the same title in 2005, which starred Jennifer Connelly.
---
Copyright 2018 - Distributed by THE CALIFORNIA NETWORK
Pope Francis Prayer Intentions for July 2018
Priests and their Pastoral Ministry.
That priests, who experience fatigue and loneliness in their pastoral work, may find help and comfort in their intimacy with the Lord and in their friendship with their brother priests.
---
---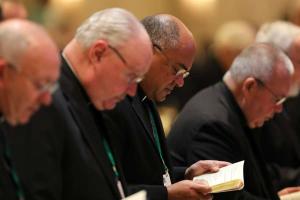 Speaking on Tuesday at the USCCB's Fall General Assembly in Baltimore, Dr. Francesco Cesareo, chairman of the National Review Board, told ... continue reading
---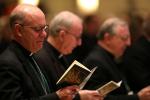 As the bishops of the United States continued their fall general assembly in Baltimore Tuesday, the leaders of the National Advisory ... continue reading
---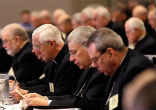 Cardinal Daniel DiNardo, president of the U.S. bishops' conference has told the American bishops that they will not vote on two key ... continue reading
---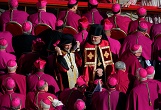 On November 12, the Catholic Church celebrated the Feast of St Josaphat, an Eastern or Byzantine Catholic Bishop (1580 - 1623) who in ... continue reading
---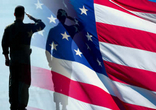 They gave their lives for a country who believed that "all men are created equal, that they are endowed by their Creator with certain ... continue reading
---