Mary in the Scriptures
By Deacon Keith Fournier
When Mary visited her cousin Elizabeth, she bore within her the Incarnate Word of God. She was as a living tabernacle of love (Luke 1:38-45). Jesus, the Redeemer in the womb, was already saving the world and Mary, his chosen mother, was already His first disciple. This little Virgin from Nazareth not only experienced the great miracle but she had become herself a vehicle of grace, God's Divine Life, for others. She was also the Model for each of us who bear His name. The Apostle Paul wrote to the Christians in Corinth: "But I shall show you a still more excellent way." If I speak in human and angelic tongues but do not have love, I am a resounding gong or a clashing cymbal. And if I have the gift of prophecy and comprehend all mysteries and all knowledge; if I have all faith so as to move mountains but do not have love, I am nothing. If I give away everything I own, and if I hand my body over so that I may boast but do not have love, I gain nothing. Love is patient, love is kind. It is not jealous, (love) is not pompous, it is not inflated, it is not rude, it does not seek its own interests, it is not quick-tempered, it does not brood over injury, it does not rejoice over wrongdoing but rejoices with the truth. It bears all things, believes all things, hopes all things, endures all things. Love never fails" (1 Cor. 12:31, 13).
Annunciation - Fra Angelico - 1430
Mary is our Model on the way of discipleship. God is not someone who we place on a shelf so to speak, only to bring Him down when we perceive ourselves to be in need. The truth is, we are always in need and He is living within us through our Baptism, having given us in Christ everything we need.
(2 Cor. 1:20) God is the Source and Summit of our life. Without Him, we have no life at all. True Spirituality is "inside out" rather than "outside in."
There is a way, a pattern that all men and women are invited into - not just once, but daily - which can become transformative, perfective of who we are as human persons. This way opens for each of us the deeper meaning of human life. It is the path to authentic peace and the portal of the mystery of meaning itself. This is what Christian Scripture calls the "more excellent way" the way of Love. Mary understands this Way and walked on it with extraordinary humility. It is the way of Her Son, the Lord Jesus Christ who is Love Incarnate, God with a human face.
Is it any wonder that the early Christians painted her image in the catacombs during their moments of fear, persecution and doubt? In her "yes" they came to understand that ordinary people can change human history. They were inspired to add their own "yes", their own "Fiat" to hers. Justin Martyr and other early apologists found in her "fiat", her obedient "yes" to the angel, the undoing of the "no - I will not serve" given by the first woman Eve. They called Mary "The Second Eve", the mother of the new creation. In her womb she lovingly carried the One whom St. Paul called the "New Adam" ( 1 Cor. 15). He was born from her as the first born of a new race of men and women who find a new birth through His Saving Life, Death, Resurrection, and Ascension, the Paschal Mystery. That same Redeemer now resides within, and lives His life through all who respond to the invitation of Love like Mary did.
---
More Mary, Mother of God
---
---
Appearances of Mary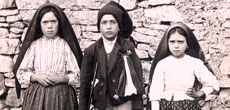 The term "appearance" has been used with Marian apparitions and visions of Jesus Christ. The Church will confirm an apparition as worthy of belief, but belief is never required by divine faith. Read More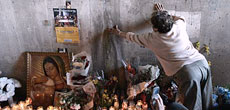 A Roman Catholic approved Marian apparition is one that has been examined by the Congregation for the Doctrine of the Faith and has been granted approval by the local Bishop or the Holy See. Read More
Approved Appearances
Traditionally
Vatican
Bishop
Coptic

Un-Approved Appearances
Approval of Faith Expression
Unapproved Apparitions

---
Mary as Mother
---
---
Mary as Model
---
Mary as Disciple
---
Way of Mary
---
Mission of Mary
---
Message of Mary
---
Devotion of Mary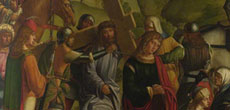 When they came to the place called the Skull, there they crucified him, along with the criminals - one on his right, the other on his left. Jesus said, "Father, forgive them... Read More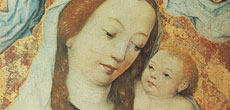 My soul magnifies the Lord, And my spirit rejoices in God my Savior; Because he has regarded the lowliness of his handmaid; For behold, henceforth all generations shall call me blessed... Read More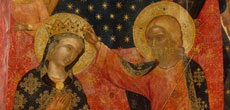 But at daybreak on the first day of the week they took the spices they had prepared and went to the tomb. They found the stone rolled away from the tomb; but when they entered... Read More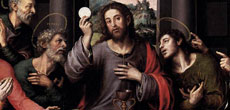 While he was praying his face changed in appearance and his clothing became dazzling white. And behold, two men were conversing with him, Moses and Elijah, who appeared in glory... Read More