Influential rocker Lou Reed dies at 71
---
Help found Velvet Underground, became 'proto-punk' rock artist
"He spoke incredibly frankly about the realities of being an artist, being a person who lived life on one's own terms," Simon Vozick-Levinson, a senior editor at Rolling Stone on the death of Lou reed at the age of 71. "He didn't prettify things. He didn't sugarcoat things. He showed life as it really is and that's something that made him a true original, and one of our great all-time artists," he said.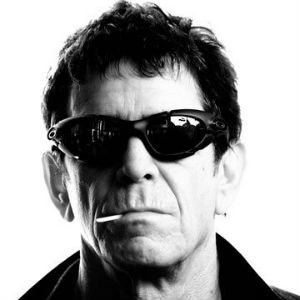 Lou Reed left the Velvets in 1979 for a long solo career turning out classics like "Walk on the Wild Side" and "Sweet Jane."
LOS ANGELES, CA (Catholic Online) - Those unaware of Reed's work probably associate him with a tuneful ditty heard in the film soundtracks for "Trainspotting" and "You're Next:" "Perfect Day." The song captures Reed, the singer at peace with the world. This certainly wasn't the case of the majority of the work for which he became famous.
Under the guidance of pop artist Andy Warhol, Reed served as the front man for the band the Velvet Underground in the Sixties. The Velvets were an abrasive antidote to the love and peace of the hippie era: their songs dealt with perversion, drug abuse and street life as seen on their home turf of New York City.
Lou Reed was part of a cadre of artists that bridged psychedelia to glam, Goth and punk. The only other two figureheads of similar importance are David Bowie and Iggy Pop, who wrote upon hearing of Reed's death, "Devastating news."     
"The world has lost a fine songwriter and poet. I've lost my 'school-yard buddy,'" Velvet co-member John Cale wrote on Twitter.
The Velvet Underground, whose debut album "The Velvet Underground and Nico" was rated by Rolling Stone magazine as the 13th greatest of all time. Inducted into the Rock and Roll Hall of Fame in 1996, the Velvet Underground was mixture of stark simplicity and deep complexity. Anchored by female drummer Maureen Tucker's simple, child-like rhythms, both Reed and German blonde bombshell Nico shared vocal duties.
According to0 Vozick-Levinson, Reed "was one of the first artists to experiment with guitar feedback on record and to show that sort of ugly noise can actually be quite beautiful and moving. He also, lyrically, wrote about all kinds of topics that were taboo before he started exploring
them."
Reed left the Velvets in 1979 for a long solo career turning out classics like "Walk on the Wild Side" and "Sweet Jane."
"People say rock 'n' roll is constricting, but you can do anything you want, any way you want. And my goal has been to make an album that would speak to people the way
Shakespeare speaks to me, the way Joyce speaks to me. Something with that kind of power; something with bite to it," Reed once told the New York Times in 1982.
Reed is survived by his wife, noted musician and performance artist Laurie Anderson. The details of reed's death are unknown at this time, although Anderson did say that Reed has received a life-save liver transplant earlier this year. 
A birth foretold: click here to learn more!
---
Copyright 2018 - Distributed by THE CALIFORNIA NETWORK
Pope Francis Prayer Intentions for July 2018
Priests and their Pastoral Ministry.
That priests, who experience fatigue and loneliness in their pastoral work, may find help and comfort in their intimacy with the Lord and in their friendship with their brother priests.
---
---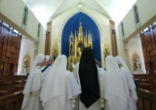 Among other things, the Dominican Sisters of Mary, Mother of the Eucharist have been known to appear on game shows and to chat with Oprah ... continue reading
---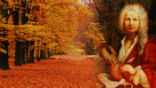 While Antonio Vivaldi's "Four Seasons" echoes in concert halls and elevators around the world, for some, his greatest masterpieces are not ... continue reading
---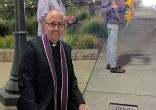 What's a good way to reach a lot of young people all at once? Napa, Calif. (CNA/EWTN News) - Plant yourself at an entrance of a popular ... continue reading
---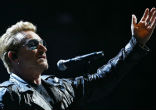 It's no secret U2 lead vocalist, Bono loves the Bible, but he has again come forwrd to openly express again how much he truly loves the ... continue reading
---

Five talented musicians take you on a fun time-trip with their love song medley that takes songs from different decades in their viral ... continue reading
---