By Catholic Online (NEWS CONSORTIUM)
7/31/2013 (2 years ago)
Catholic Online (www.catholic.org)
Dolly cloner says that recreated mammoth would have to be kept comfortable
While reviving the Ice Age's woolly mammoth to the present day with DNA remains a high scientific fantasy for some, there are special considerations that need to be addressed. Will the mammoth brought into the 21st Century be well taken care for? Will he enough to eat? Will he have a large enough icy environment? Will he or she have a mammoth of the opposite sex to begin a nest with?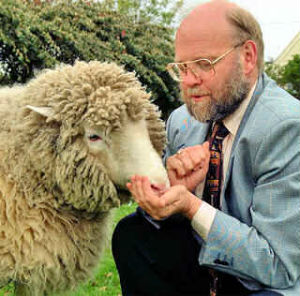 In regards to reviving woolly mammoths, "I think it should be done as long as we can provide great care for the animal," Sir Ian Wilmut, the Edinburgh-based stem-cell scientist responsible for Dolly the Sheep says.
LOS ANGELES, CA (Catholic Online) - "I think it should be done as long as we can provide great care for the animal," Sir Ian Wilmut, the Edinburgh-based stem-cell scientist responsible for Dolly the Sheep says. "If there are reasonable prospects of them being healthy, we should do it. We can learn a lot about them," he added.
 
Wilmut has outlined how cells plucked from frozen woolly mammoth carcasses might one day help resurrect the ancient beasts.
While it is highly unlikely that a mammoth could be cloned in the same way as Dolly, more modern techniques that convert tissue cells into stem cells could do that.

"I've always been very skeptical about the whole idea, but it dawned on me that if you could clear the first hurdle of getting viable cells from mammoths, you might be able to do something useful and interesting," Wilmut is reported as saying in an article.

Woolly mammoths roamed the Earth tens of thousands of years ago in a period called the late Pleistocene. Their numbers began to fall in North America and on mainland Eurasia about 10,000 years ago. Some lived on for a further 6,000 years. Hunting and environmental change drove the pachyderms into extinction.

Raising mammoths from the dead, evoking "Jurassic Park" has gathered steam in recent years as the number of frozen bodies recovered from the Siberian permafrost has risen. Increased interest in these bygone beasts is for a simple reason -- there is money in the ancient remains.

The most complete woolly mammoth carcass ever recovered from Russia was unveiled at an exhibition in Yokohama, Japan earlier this month. Nicknamed Yuka, the baby female lived about 39,000 years ago, and is remarkable for the preservation of her fur and soft tissues, such as muscle.

Yuka's tissue samples have been sent to the laboratory of Hwang Woo-suk, the disgraced South Korean stem cell scientist, who, with Russian researchers, hopes to clone the mammoth.

Wilmut says he doesn't doubt the sincerity of the scientists hoping to clone woolly mammoths with the Dolly technique. Hew called the idea "wildly optimistic" as the technical challenges were so tough.

Wilmut explains that many formidable hurdles still stand in the way of scientists who want to clone the beasts. The technique requires scores of healthy mammoth cells and hundreds or thousands of eggs from a closely related species, such as the Asian elephant.

The most immediate problem is that mammoth cells must survive with their DNA intact. The cells degenerate quickly at the temperature of melting snow and ice, when most remains are found.

"By the time you've got a bone sticking up in the sunshine, it's effectively too late. You need to get it straight out of the deep freeze, as it were," Wilmut said.


---
Copyright 2015 - Distributed by THE CALIFORNIA NETWORK
Pope Francis Prayer Intentions for April 2016
Universal:
Small Farmers: That small farmers may receive a just reward for their precious labor.
Evangelization:
African Christians: That Christians in Africa may give witness to love and faith in Jesus Christ amid political-religious conflicts.
---
---
---

By Marshall Connolly (CALIFORNIA NETWORK)
Earlier this year, a robot beat a master player at the ancient game of Go. Now, robots are beating humans at soccer. Armies of engineers are working around the world to develop artificial intelligence and robots that can do what humans do, only better. They're making ... continue reading
---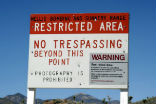 By Marshall Connolly (CALIFORNIA NETWORK)
UFO watchers have spotted a mysterious mushroom-shaped cloud over Area 51. The cause of the cloud remains unknown, but it is evidently connected to a fire at the secret military base. Viewers were unable to obtain direct footage of whatever caused the inferno, due to ... continue reading
---

By Kenya Sinclair (CALIFORNIA NETWORK)
After Microsoft's failure with AI teen "Tay," it should come as no surprise that more and more researchers are agreeing artificial intelligence requires a delicate balance between helpful tech and murderous exterminators. LOS ANGELES, CA (Catholic Online) - According ... continue reading
---

By Marshall Connolly (CALIFORNIA NETWORK)
Fast food workers, say goodbye to that grimy job with surly guests and overbearing managers. Your fight for $15 is over. No, you didn't win, someone has invented a machine that makes hamburgers better and faster than you do. LOS ANGELES, CA (California Network) - ... continue reading
---

By Kenya Sinclair (CALIFORNIA NETWORK)
Ian Burkhart underwent experimental brain surgery to help scientists pioneer technology aimed at reanimating paralyzed limbs - and it worked! LOS ANGELES, CA (Catholic Online) - Six years ago, Burkhart severed his spine when he went for a swim and was slammed into a ... continue reading
---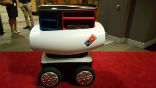 By Marshall Connolly (CALIFORNIA NETWORK)
Robots will soon begin to deliver your mail, pizza, and other parcels within the next few years. Plans are being developed around the globe to test, then roll out automated delivery systems for everything from packages, to mail to pizza. The rising demand for delivered ... continue reading
---

By Monique Crawford (CALIFORNIA NETWORK)
After securing $3.6 million to fund an up-and-coming piece of technology, an MIT-spinoff company based in Singapore shames Google's driverless car. LOS ANGELES, CA (Catholic Online) - With news of self-driving taxis popping up across the internet, it should come as no ... continue reading
---

By Monique Crawford (CALIFORNIA NETWORK)
Time is money and money is everything. It pays for your home, food, technology, education, transit and basic needs - but what happens when your time no longer brings in the money? What would you resort to if you knew you would starve? LOS ANGELES, CA (Catholic Online) ... continue reading
---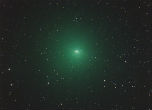 By Marshall Connolly (CALIFORNIA NETWORK)
A pair of green comets have zipped frightfully close to Earth, and it may be possible to catch a glimpse of one from your backyard. LOS ANGELES, CA (California Network) - Astronomers were caught by surprise when they detected a new comet on January 22 using the ... continue reading
---

By Marshall Connolly (CALIFORNIA NETWORK)
Astronomers have discovered the brightest galaxies yet, shinning so brightly, they do not even fall on a scale they use to measure luminosity. The discovery could help refine their understanding of the nature of the early universe and how galaxies formed. LOS ANGELES, ... continue reading
---
All Technology News