---
By Catholic Online (NEWS CONSORTIUM)
10/30/2012 (3 years ago)
Catholic Online (www.catholic.org)
Ghost towns exists for a variety of reasons.
The UK's Daily Mail is featuring an interesting gallery of photos taken from modern ghost towns. Ghost towns are frequently considered to be a phenomenon of the past, but they are as prolific today as they were a century ago. As economies shift and policies change, once-thriving towns are abandoned. 
The ghost town of Humberstone in northern Chile is preserved down to the paint.
LOS ANGELES, CA (Catholic Online) - The Daily Mail feature is concerned with the ghost towns of northern Chile, in the Atacama Desert.  The high, dusty plains of the Atacama are excellent for preserving most anything since the desert is one of the driest regions on Earth. Several small towns are quite well preserved, even to the paint, along the arid strip of land. 
Saltpeter production gave rise to the towns in the mid 19th century, which enjoyed nearly a hundred years of production. Saltpeter was in great demand for use in gunpowder and the towns production facilities boomed until the 1930s when synthetics came into widespread use. 

The towns lingered for another few decades, but by the late 1950s, they were largely abandoned. 

Some were abandoned completely, and in a few, hardy residents cling to the past, scratching a living out of the land one way or another. 

At least one town was seized for use by the Pinochet regime as a prison camp. 

Today several of the sites are national monuments and one of them a UNESCO World Heritage Site. 

Ghost towns naturally occur everywhere, for a variety of reasons. Most commonly, they are small communities in outlying districts that are focused on a single industry. When that industry changes, for example the a mine is exhausted or demand drops, the town economy collapses and people leave looking for better opportunities elsewhere. 

This can even happen in urban areas. Several major cities have blighted districts which are now devoid of human activity and inhabitants because of economic woes. Although such districts are not typically considered ghost towns in the proper sense, they are very much ghost communities sometimes spanning several blocks. 

In other places, ghost towns are deliberately built. The Chinese government is notorious for expending tremendous resources to construct entire cities, then leaving those cities idle for future habitation. Across the country, there are dozens of empty cities waiting for inhabitants. Unlike many ghost towns however, they will likely be populated someday in the future. 

Ghost towns are by no means a unique phenomenon of the past, but rather a common occurrence brought about by economic, social, and environmental changes. The Chilean towns featured by the Daily Mail show what life was like for workers but decades ago in the Atacama Desert. The waiting cities in China show what life will be like in the future for Chinese workers. 

In all cases, they stand as eerie testaments to the winds of change which blow constant around the globe.



---
Copyright 2015 - Distributed by THE CALIFORNIA NETWORK
Pope Francis Prayer Intentions for April 2016
Universal:
Small Farmers: That small farmers may receive a just reward for their precious labor.
Evangelization:
African Christians: That Christians in Africa may give witness to love and faith in Jesus Christ amid political-religious conflicts.
---
---
---

By Kenya Sinclair (CALIFORNIA NETWORK)
A 7.8 magnitude earthquake devastated sections of Ecuador and left the death count at over 300 people. Over 2,000 destroyed buildings and ruined roads have been reported - and now survivors are sharing their harrowing experiences. LOS ANGELES, CA (Catholic Online) - As ... continue reading
---

By Kenya Sinclair (CALIFORNIA NETWORK)
After serving her country for eight years, former Argentina President Cristina Fernández de Kirchner has been accused of laundering hundreds of millions of dollars into oversea accounts. LOS ANGELES, CA (Catholic Online) - Former president Fernández de Kirchner has ... continue reading
---

By Kenya Sinclair (CALIFORNIA NETWORK)
Uruguay is considered a secular country and is known for its refusal to condone religious beliefs of any kind - yet there exists a debate concerning the erection of a Virgin Mary statue. LOS ANGELES, CA (Catholic Online) - Many in Uruguay stand on the country's ... continue reading
---

By Kenya Sinclair (CALIFORNIA NETWORK)
Sarah Parcak and her team set off on a journey to North America, where they expected to uncover Viking relics beneath over 1,000 years' of soil. LOS ANGELES, CA (Catholic Online) - Parcak used satellite images to search Northern America for irregularities in soil, each ... continue reading
---

By David Drudge (CALIFORNIA NETWORK)
Cuban state media has criticized Obama, calling him a "negro" and accusing him of attempting to incite rebellion and disorder in the communist state. LOS ANGELES, CA (California Network) - The Cuban paper, Havana Tribune, has published a scathing article criticizing ... continue reading
---

By David Drudge (CALIFORNIA NETWORK)
President Obama has made a downright dumb and embarrassing statement to Argentine youth during his visit to that country last week. The President claimed there was no difference between communism and capitalism. LOS ANGELES, CA (California Network) - In a bizarre ... continue reading
---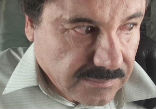 By Marshall Connolly (CALIFORNIA NETWORK)
Mexican drug lord, "El Chapo" visited the USA twice following his escape from a Mexican prison last July. According to his daughter, Rosa Guzman Ortiz, the cartel leader used the opportunity to visit family members living in the United States. LOS ANGELES, CA ... continue reading
---

By Kenya Sinclair (CALIFORNIA NETWORK)
While the United States fights to keep migrants from entering its borders illegally, the Obama administration has pledged $1 million to provide Cubans trapped in Costa Rica with water, food, sanitation kits and temporary housing. LOS ANGELES, CA (Catholic Online) - One ... continue reading
---

By Abigail James (CALIFORNIA NETWORK)
A 15-year-old Honduran girl is being referred to as "possessed by the Devil" by her family and friends after she threatened to kill her mother and suffered from severely violent convulsions in church. LOS ANGELES, CA (Catholic Online) - The unnamed girl was filmed on ... continue reading
---

By Catholic Online (CALIFORNIA NETWORK)
United States President Barack Obama will visit the Caribbean nation of Cuba as early as next month. This follows declarations of closer diplomatic ties between the U.S. and Cuba announced in December of 2014. In doing so, Obama will become the first U.S. ... continue reading
---
All Americas News