Actor Larry 'J. R.' Hagman diagnosed with cancer, but he's not slowing down
---
Hagman says that the undisclosed cancer is eminently treatable
Actor Larry Hagman, best known as the arch villain J. R. Ewing on the "Dallas" T.V. series, has revealed that he has been diagnosed with cancer - but that's not slowing him down in the slightest. The 80-year-old Hagman told reporters that his undisclosed cancer is highly treatable, and he proceeding with repeating his classic role in a "Dallas" remake later this month.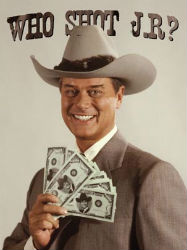 Actor Larry Hagman is perhaps best known for his role as the infamous J. R. Ewing on the nighttime soap opera "Dallas."
LOS ANGELES, CA (Catholic Online) - "As J.R I could get away with anything -- bribery, blackmail and adultery," Hagman said. "But I got caught by cancer."
Hagman said he will receive treatment for his cancer while he works on the new "Dallas."
"I could not think of a better place to be than working on a show I love, with people I love. Besides, as we all know, you can't keep J.R. down!" Hagman said.
This isn't the first health scare Hagman has ever faced. He fought - and won his battle with cirrhosis with a 16-hour liver transplant in 1995 that saved his life. The details of this weren't revealed until a 2003 interview.
Warner Horizon Television, TNT's television production branch, which is producing the "Dallas" remake, issued a statement Friday expressing support for Hagman.
"We look forward to watching Larry once again work his magic by bringing one of television's most interesting, complex and controversial characters back to the screen in the new Dallas series," the statement said.
The original "Dallas" series ran from 1978 to 1991. The most lasting legacy of the original "Dallas" T.V. series was the "Who shot J. R.?" phenomenon.
 
In the final scene of the 1979-1980 season, Hagman was shot by a hidden assailant. The episode, titled "A House Divided", was broadcast on March 21, 1980. Viewers had to wait all summer and most of the autumn because of a Hollywood actors' strike (and Hagman's own holdout), to learn whether J. R. would survive, and which of his many enemies was responsible.
T-shirts printed with such references as "Who Shot J. R.?" and "I Shot J. R." became common over the summer. Betting parlors worldwide took bets as to which one of the 10 or so principal characters had actually pulled the trigger. A session of the Turkish parliament was suspended to allow legislators a chance to get home in time to view the Dallas episode.
During the 1980 United States presidential election, the Republicans distributed campaign buttons that claimed "A Democrat shot J. R.", while Democratic incumbent Jimmy Carter joked that he would have no problem financing his campaign if he knew who shot J. R. When Hagman was offered Ł100,000 during a British vacation for the identity of the shooter, he admitted that neither he nor anyone in the cast knew the answer.
Before his brush with T.V. immortality as J. R. Ewing on "Dallas," Hagman was best known as a dashing Florida astronaut living with a 2,000-year-old genie on the sitcom "I Dream of Jeannie."
---
Copyright 2019 - Distributed by THE CALIFORNIA NETWORK
---
---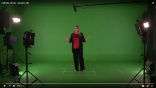 What has Catholic Online been doing lately? We've been busy building some special, in-demand projects for our viewers. God has blessed our ... continue reading
---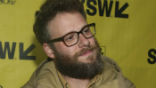 Jewish producer Seth Rogen has staged a pornographic scene that features Jesus having sex with a woman. The scene took place on his ... continue reading
---
---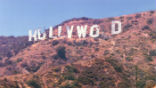 The world is ready for a revolution in television and entertainment. The latest numbers from Hollywood reveal that the film and show ... continue reading
---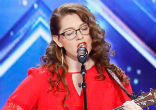 Lives were changed when deaf singer-songwriter Mandy Harvey took the America's Got Talent stage. Her "show-stopping, standing-ovation" ... continue reading
---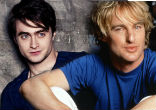 'Miracle Workers," a new television series on TBS, is set to air in 2018. LOS ANGELES, CA (Catholic Online) - Popular actors, Owen Wilson ... continue reading
---