Vigilance saves lives: Building codes prevented destruction in Chilean quake
---
South American nation very good at adhering to strict regulations
Miracles do happen. Only six perished in a massive earthquake in northern Chile following an immense 8.2 earthquake and tsunami. Four of the deaths were attributed to heart attacks and only two were crushed by debris. The reason for this amazingly low fatality county is being credited to adherence on the part of Chile to strict building codes.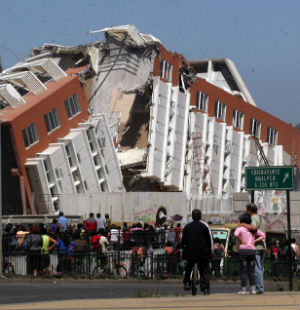 While there was major structural damage in the quakes, it's seen as a minor trade-off where many lives were spared.
LOS ANGELES, CA (Catholic Online) - "They're a seismically active region of the world and they are very good at implementing their building codes similar to California," John Bellini, a Denver-based geophysicist at the U.S. Geological Survey says.
"Because of that, you would see less damage than in other places that have poorer building codes . that's probably one of the reasons there haven't been as many casualties as there could have been from a magnitude earthquake of this size."
Come light a candle for those who perished in the Fort Hood tragedy --
There was major structural damage in the quakes, which is seen as a minor trade-off where many lives were spared. More than 2,500 homes sustained serious structural damage in the region around the northern port city of Iquique. Most of the homes were built with poor workmanship through government subsidies.
A 7.6-magnitude aftershock struck the region late Wednesday. There was no immediate word on damage or injuries.
Chilean President Michelle Bachelet, who toured the region, praised local authorities for responding in an "exemplary manner" to the disaster.
"This is a great example to all of us that when we work together in an adequate manner and we when we follow the plans that have been established in the region, we work well," Bachelet said.
One of the most earthquake-prone regions in the world, Chile sits on an arc of volcanoes and fault lines circling the Pacific Ocean known as the "Ring of Fire," according to Mark Simons, a geophysicist at Caltech in Pasadena, California. Since 1973, Chile has had more than a dozen quakes of magnitude-7.0 and above.
According to Simons, this week's quake occurred as the fault line along Chile's coast has constantly shifted in the last 140 years. In recent weeks, this area has seen a cluster of activity -- something like 50 to 100 smaller quakes. A 6.7- and a 6.1-magnitude quake struck last month.
"People are more familiar with them," Bellini says. "They, in general, know what to do as part of their daily lives, plus the building codes are fairly well-enforced in Chile. It's in their culture."
The importance of strict building codes was underscored when Port-au-Prince, Haiti, was hit by a magnitude-7.0 earthquake in 2010 that leveled 70 percent of the Haitian capital's structures and killed at least 230,000 people.
"That's actually a perfect example of the differences in building codes and enforcement in two different regions," Bellini said. "Any place that has a magnitude 7 or an 8 is going to have some kind of damage. However, the building codes play a large part in the damage and destruction that is seen, as well as the casualty level. Population density plays an important part as well -- but the building codes are really what can save lives in areas that have large earthquakes."
---
Copyright 2018 - Distributed by THE CALIFORNIA NETWORK
Pope Francis Prayer Intentions for July 2018
Priests and their Pastoral Ministry.
That priests, who experience fatigue and loneliness in their pastoral work, may find help and comfort in their intimacy with the Lord and in their friendship with their brother priests.
---
---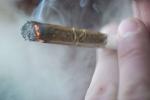 Canada's bishops reiterated their opposition to the legalization of recreational marijuana Wednesday, the same day that legal marijuana ... continue reading
---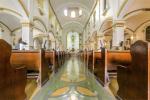 The Archdiocese of Tijuana in northern Mexico has confirmed the death of Fr. Imar Arturo Orta, who was allegedly murdered on Oct. 12. ... continue reading
---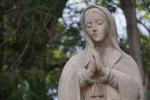 El Arzobispo de Morelia en Mexico, Mons. Carlos Garfias, invito a los fieles a encomendar a la Virgen Maria el Sinodo de los Obispos sobre ... continue reading
---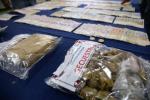 Mary Our Queen Parish in the city of Rosario, Argentina was the target of a violent attack Sept. 23, which the church's pastor said was a ... continue reading
---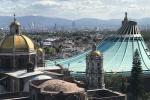 El Arzobispo Primado de Mexico, Cardenal Carlos Aguiar, nombro como nuevo rector de la Basilica de Guadalupe a Mons. Salvador Martinez ... continue reading
---