El Arzobispo de Westminster (Inglaterra), Mons. Vincent Nichols, estableció oficialmente el seminario misionero Redemptoris Mater del Camino Neocatecumenal, como fruto de 20 ańos de colaboración de este movimiento con el Seminario Diocesano Allen Hall y por el "enorme crecimiento en la confianza y la comprensión mutua en la formación de los candidatos al sacerdocio".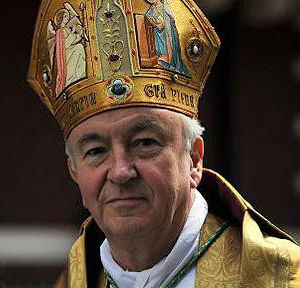 LONDRES (ACI) - Este decreto, considerado "un paso importante" por ambas partes, se firmó el viernes 13 de diciembre en presencia de los iniciadores y responsables del Camino Neocatecumenal, Kiko Argüello, Carmen Hernández y el P. Mario Pezzi. Al evento asistieron unas dos mil personas miembros del Camino y responsables de otras realidades eclesiásticas.

La arquidiócesis explicó que los seminarios Redemptoris Mater tienen un carácter misionero "para preparar a sacerdotes cuya vocación y vida cristiana se nutre del Camino (Neocatecumenal) y así ser preparados para servir no sólo como sacerdotes de la diócesis de Westminster, sino también en respuesta a las peticiones e invitaciones de la Nueva Evangelización en países de todo el mundo."




---
Copywriter 2015 - Distributed by THE NEWS CONSORTIUM
Pope Francis Prayer Intentions for October 2015
Universal:
That human trafficking, the modern form of slavery, may be eradicated.
Evangelization:
That with a missionary spirit the Christian communities of Asia may announce the Gospel to those who are still awaiting it.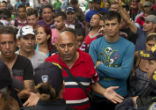 By Catholic Online (CALIFORNIA NETWORK)
In what threatens all transportation and trade to Central America, 2,000 Cuban immigrants have thrown themselves against the border between Costa Rica and Nicaragua. Buses and trucks are halted on both side of the border. The Cuban migrants have taken a stand ... continue reading
---

By Catholic Online (CALIFORNIA NETWORK)
The U.S. government has a poor record of managing people that it protects and builds up. A new case came to light recently as the Daily Mirror and Daily Mail featured the story of Klaus Barbie, the Nazi who killed hundreds of people during the war, only to enjoy CIA ... continue reading
---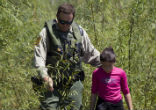 By Catholic Online (CALIFORNIA NETWORK)
While immigration remains a very hot button topic in the 2016 presidential debates, the number of refugees illegally crossing into the United States from Mexico - and further south, is quickly reaching crisis levels. The number of illegal refugee families ... continue reading
---

By Kenya Sinclair (CALIFORNIA NETWORK)
Twenty-three-year-old Karla Jacinto has stepped forward to share her horrifying survival story after suffering sexual abuse for seven years, then enduring four years as a prostitute and victim of human trafficking in Mexico. LOS ANGELES, CA (Catholic Online) - Her tale ... continue reading
---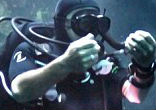 By Catholic Online (CALIFORNIA NETWORK)
Spectacular color photographs of an ancient Mayan sinkhole in Quintana Roo, Mexico have captivated a global audience. The beauty holds a dark and terrifying secret, as many believe the sinkhole to be an ancient sacrificial Mayan site - for human and animal ... continue reading
---

By Thomas Heed (CALIFORNIA NETWORK)
The Guatemalan government has come under fire yet again with several counts of corruption. In an attempt to combat the increasingly untrustworthy government, comedian and former actor Jimmy Morales quickly went from zero to hero in a landslide victory with 70 percent ... continue reading
---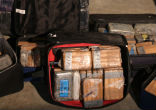 By Catholic Online (CALIFORNIA NETWORK)
A sophisticated super tunnel in San Diego, California has been busted by federal agents as part of a drug sting. Twenty-two people have been arrested - and 12 tons of marijuana was seized in the raid. LOS ANGELES, CA (Catholic Online) - A nondescript cinder-block ... continue reading
---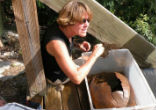 By Catholic Online (CALIFORNIA NETWORK)
New fossils discovered in the Bahamas give "us an unparalleled snapshot at what the Ice Age life would have been like on a Caribbean isle," lead author David Steadman, curator of ornithology at the Florida Museum of Natural History says. It's believed that ... continue reading
---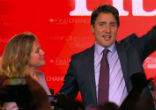 By Catholic Online (CALIFORNIA NETWORK)
Leading the Liberal party to a sweeping victory on many sides, Justin Trudeau will be Canada's new prime minister. Conservative Stephen Harper, making his fourth consecutive mandate, will step down as party leader. LOS ANGELES, CA (Catholic Online) - The ... continue reading
---

By Kenya Sinclair (CALIFORNIA NETWORK)
The 400-year-old Temple of Santiago, also called the Temple of Quechula, has reemerged from Mexico's Nezahualcoyotl reservoir. LOS ANGELES, CA (Catholic Online) - The colonial-era church became visible following a drought that decreased the water level of the ... continue reading
---
All Americas News