SENTENCED TO DEATH FOR APOSTASY: Sudan woman to hang for marrying Christian
---
Amnesty International condemns sentence as 'appalling and abhorrent'
A Sudanese court has sentenced a woman to hang for apostasy, which is, leaving Islam - after she married a Christian man. "We gave you three days to recant but you insist on not returning to Islam. I sentence you to be hanged to death," the judge told the woman in a Khartoum courtroom.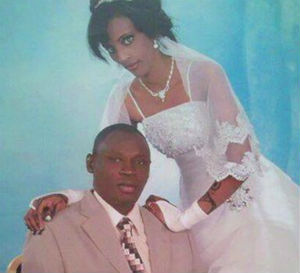 Sentenced to death for marrying a Christian man, the woman calmly told the judge that "I am a Christian and I never committed apostasy."
LOS ANGELES, CA (Catholic Online) - The incident has brought condemnation from Amnesty International who denounced the sentence as "appalling and abhorrent."
The sentence, according to local media, will not be carried out for two years after she has given birth.
Starvation never takes a vacation --
Sudan has a majority Muslim population, governed by Islamic law. Apostasy, the abandonment of one's religious faith in Sudan is considered a crime.
Western embassies and rights groups had urged Sudan to respect the right of the pregnant woman to choose her religion. The woman was also sentenced to 100 lashes for adultery - as her marriage to a Christian man was not valid under Islamic law. This will be implemented after she has recovered from giving birth.
An Islamic cleric spoke with her in a caged dock for about 30 minutes. She then calmly told the judge that "I am a Christian and I never committed apostasy."
Amnesty International said the woman, Meriam Yehya Ibrahim Ishag, was raised as an Orthodox Christian, her mother's religion, because her father, a Muslim, was reportedly absent during her childhood.
The judge addressed her by her Muslim name, Adraf Al-Hadi Mohammed Abdullah while in the courtroom.
Protesters outside the court in Khartoum hold banners saying "Meriam has the right to be Christian" and "I have the right to choose any religion."
Meriam was convicted of adultery on the grounds that her marriage to a Christian man from South Sudan was void under Sudan's version of Islamic law, which says Muslim women cannot marry non-Muslims.
There is a long-running debate in Islam over whether apostasy is a crime.
Some liberal scholars hold the view that it is not. - According to the Koranic verse, "There shall be no compulsion in religion."
Others say apostasy is tantamount to treason - and refer to what Prophet Muhammad said: "It is not permissible to spill the blood of a Muslim except in three [instances]: A life for a life; a married person who commits adultery; and one who forsakes his religion and separates from the community."
The latter is the dominant view in conservative Muslim states such as Sudan, Saudi Arabia and Pakistan and the cause of much religious tension.
---
Copyright 2018 - Distributed by THE CALIFORNIA NETWORK
Pope Francis Prayer Intentions for July 2018
Priests and their Pastoral Ministry.
That priests, who experience fatigue and loneliness in their pastoral work, may find help and comfort in their intimacy with the Lord and in their friendship with their brother priests.
---
---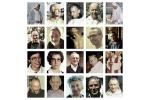 Archbishop Paul Desfarges of Algiers has said that Bishop Pierre Claverie and his 18 companions, who were martyred in Algeria between 1994 ... continue reading
---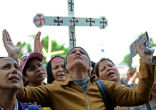 Among the 331 candidates for the 2018 Nobel Peace Prize are the Copts, the Christian ethnoreligious group of Egypt. Oslo, Norway (CNA/EWTN ... continue reading
---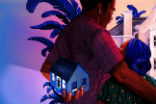 Polygamy has long been practiced in Zimbabwe's rural areas, but it's becoming more common in urban areas, too. In this story, women and men ... continue reading
---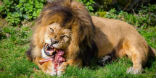 Lions have killed and devoured three poachers in the Sibuya Game Reserve in South Africa. The poachers were believed to be in search ... continue reading
---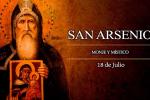 Des champs de mais emplissent une large vallee dans la grande partie de l' ouest de ce pays riche en terres agricoles fertiles. Des bords ... continue reading
---