Kianna's will remains unbroken - as her captors turn up the pressure - Part 4
---
Drawing upon the strength of her mother, plucky Indian girl able to resist brainwashing
For the next two weeks, Kianna was largely kept in the room save for bathing time. The stern, angry woman - who she was told was Jo's "mother" who at first met her at the compound had taken on the role of her teacher. Several hours a day, she would lecture Kianna on how things were and what she needed to do to survive at the compound.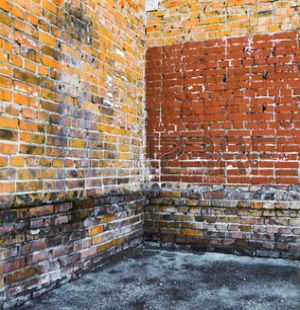 After her final daily meal, Kianna would be led back to her room where the lights were turned out, the late afternoon growing into evening until the darkest hours of the morning.
LOS ANGELES, CA (Catholic Online) - "Your family is not looking for you. They already have too many mouths to feed! It's as if you have never existed, Kianna," Jo's mother would lecture Kianna. "You're just one of millions of millions of millions of children in Delhi who lives day to day with not enough to eat. Your disappearance will be a blessing to your family!"
Kianna listened to her new mother's lectures with studied indifference. Kianna knew all too well this woman's tactics of trying to break her will.
Learn how you can help kids like Kianna escape similar circumstances --
Things at the compound were not that bad. She had two bowls of dry cereal a day, which was more than what she usually made from begging on the streets.
Her standard of living was roughly what it was before her father abandoned the family two years ago.
For strength, Kianna drew upon her mother for inspiration. While very poor, her employment at the textile mill meant she had access to the finest fabrics she could secret away. Her other worse only the most splendid saris, the queen of her little two-room shack. Her mother had the fierce dignity and pride of many Indian women, no matter what her circumstances.
Kianna recalled the day her father disappeared. She asked her mother, "Where is father?"
"He is away," said her mother, with regal resolve.
"Where did he go?" Kianna asked further.
"He is away. Whether he will return is up to him," her mother replied, dry-eyed.
"What will happen to us?" Kianna asked.
"We will keep on living, as the best we can," her mother said. The subject of her missing father was never brought up in conversation again.
After the chemicals at the textile ill began to take its toll on her mother's health, Kianna's mother remained fierce and determined as ever. Growing thinner and pale, her mother maintained her dignity and grace - even when confined to her sickbed.
Kianna stayed mostly to her own room at the compound, a small affair with freshly painted walls and clean linoleum floor. Her only visitor was Jo's mother, who lectured her on how she had to listen and obey to her every word.
There were only a few times a day she was allowed out of the room. She was taken to a communal shower and bathed daily. She had her two daily bowls of cereal in an open area near her room. Her old, dirty clothes had since been taken away, and she now wore clean cotton pajamas. The man who had brought her to the compound, Jo, had never reappeared. In her time there, she only saw two other people at the compound other than the old lady. While having her breakfast one day, she spotted another girl, slightly only than here being led by another older woman down a hallway.
After her final daily meal, Kianna would be led back to her room where the lights were turned out, the late afternoon growing into evening until the darkest hours of the morning. Kianna was aware that this was just another trick to unsettle her. They underestimated her resolve. Her captors failed to recognize that she was used to this at home, when the candles finally dwindled away late at night, and rats would go scurrying across her blanket.
Her living conditions at the compound were actually  far better than what she was used to.
One morning, as she awoke for her breakfast, a different woman came to escort her. Slightly younger than "mother," the woman introduced herself as "Amala" and wore brightly colored clothes. "How do you do, Kianna, I will be your new teacher." Amala wore a smile but was just as hard and cold as the floor Kianna slept upon.
Taking Kianna to the dining table in the area next to her room, Amala said, "We are taking you on a new step in your education, which will lead you to a better life." The breakfast that morning was the usual cereal, this time garnished with fresh berries, two slices of toast and a glass of milk.
Amala led Kianna to her room, which this time was outfitted with a bed.
"This will aid in the next step of your education," Amala said, with the same, unfriendly smile.
To be continued --      
How Kianna's story began --
Learn how she met a very special friend --
-- and how he made his intentions very clear ...
---
Copyright 2018 - Distributed by THE CALIFORNIA NETWORK
Pope Francis Prayer Intentions for APRIL 2018
For those who have Responsibility in Economic Matters.
That economists may have the courage to reject any economy of exclusion and know how to open new paths.
---
---