Genetic material floating in blood could identify those prone to Alzheimer's
Conversely, as life expectancy continues to climb with advances in medicine, more people are now at risk for Alzheimer's disease. The brain-deteriorating disease usually strikes the elderly and seriously impairs memory and motor function. Alzheimer's is usually diagnosed after the fact with brain scans and cognition tests. However, a new blood test to determine if someone has an inclination to the condition may soon be in the offing.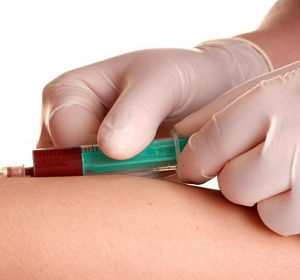 Early trials of the blood test showed it was successful and was "able to distinguish with high diagnostic accuracies between Alzheimer's disease patients and healthy" people.
LOS ANGELES, CA (Catholic Online) - As published in the journal Genome Biology, a new test showed differences in the tiny fragments of genetic material floating in the blood could be used to identify patients. The test was found to be accurate 93 percent of the time in trials on 202 people.

Alzheimer's traditionally starts long before symptoms appear. It's believed that future treatments will need to be given before large parts of the brain are destroyed. This will require new ways of testing for the condition.

The team at the Saarland University, in Germany, analyzed 140 microRNAs, or fragments of genetic code in patients with Alzheimer's disease and in healthy people. Scientists found 12 microRNAs in the blood which were present in markedly different levels in people with Alzheimer's. These became the basis of their test.

Early trials showed it was successful and was "able to distinguish with high diagnostic accuracies between Alzheimer's disease patients and healthy" people.

Research to improve accuracy and to see whether it would work in the clinic will be necessary before the test would be considered as a way of diagnosing patients.

"This is an interesting approach to studying changes in blood in Alzheimer's and suggests that microRNAs could be playing a role in the disease," Dr. Eric Karran, from the charity Alzheimer's Research U.K. says.

"The findings highlight the importance of continuing research efforts to understand the contribution of microRNAs to Alzheimer's, but the translation of this into a blood test for Alzheimer's in the clinic is still some way off.

"A blood test to help detect Alzheimer's could be a useful addition to a doctor's diagnostic armory, but such a test must be well validated before it's considered for use. We need to see these findings confirmed in larger samples and more work is needed to improve the test's ability to distinguish Alzheimer's from other neurological conditions."


---
Copywriter 2015 - Distributed by THE NEWS CONSORTIUM
Pope Francis Prayer Intentions for March 2015
Universal:
Scientists: That those involved in scientific research may serve the well-being of the whole human person.
Evangelization:
Contribution of women: That the unique contribution of women to the life of the Church may be recognized always.

By Matt Waterson (NEWS CONSORTIUM)
Multivitamins have long been a staple of what many would call a "healthy" lifestyle, and the market for these pills is flooded with products that target every single demographic including post-menopausal women, teens, bodybuilders and diabetics. However, new ... continue reading
---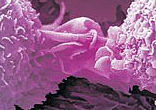 By Catholic Online (NEWS CONSORTIUM)
A protein which "turbo-charges" the immune system, enabling it to fight off any cancer or virus, has been discovered by scientists. Described as a "game-changer" for cancer treatment, researchers at Imperial College in the United Kingdom have found a previously ... continue reading
---

By Atarah Haely (NEWS CONSORTIUM)
Bad relationship status may cause physiological health deterioration. The research, conducted by a team from the University of Michigan, discovered men are more sensitive with regards to the stress levels of their wives or partners. These stress levels, from negative ... continue reading
---

By Nikky Andres (NEWS CONSORTIUM)
Fashion is such a big thing, especially for women. These days, for you to belong to the "it-crowd," you have to be stylish and popular in your social media posts, or you constantly have to update your fashion blog with the latest trends in clothing, shoes, and ... continue reading
---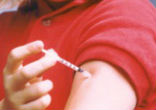 By Catholic Online (NEWS CONSORTIUM)
A new study conducted in Sweden has found that traumatic events experienced in childhood - such as the divorce of parents, death or illness increases the risk of developing type 1 diabetes in children. LOS ANGELES, CA (Catholic Online) - The Swedish study ... continue reading
---

By Hannah Raissa Marfil (NEWS CONSORTIUM)
The Powassan virus, though having similar symptoms, are even worse than the Lyme disease, according to doctors. This tick borne virus is rare and potentially life-threatening, without any cure or treatment known of yet, reported by the CBS2. In a matter of minutes ... continue reading
---

By Hannah Raissa Marfil (NEWS CONSORTIUM)
Suffering from the rare genetic Werdnig-Hoffman muscle wasting disease, diagnosed when he was one, Valery Spiridonov says that he is ready to undergo the first human head transplant. MUNTINLUPA, PHILIPPINES (Catholic Online) - The 30-year-old Russian computer scientist ... continue reading
---

By Hannah Raissa Marfil (NEWS CONSORTIUM)
Researchers have discovered that Facebook users who spend more time in social media tend to compare their own lives from their friends', resulting into occurrence of depressive symptoms, according to a new study from the University of Houston. The danger lies in the ... continue reading
---

By Hannah Raissa Marfil (NEWS CONSORTIUM)
With just 30 to 40 pounds of excess skin left for him to undergo surgery, Brian Flemming was successful in shedding out almost 400 pounds. He recently showed off his body in front of a camera, gaining enough attention to become a headline. Previously weighing 625 ... continue reading
---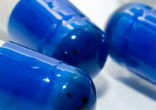 By Catholic Online (NEWS CONSORTIUM)
In an increasingly tense society, many doctors are handing out prescriptions for drugs that enable patients to combat feelings of moodiness and depression. Researchers now say that more than two-thirds, or 69 percent of people taking antidepressants don't meet ... continue reading
---
All Health News