Developing nations would be effected the most, scientists warn
The release of large amounts of methane from thawing permafrost in the Arctic could have huge economic impacts for the world, scientists warn. It has been estimated that the climate effects of the release of this gas could cost $60 trillion, roughly the size of the global economy in 2012. The impact is most likely to be felt in developing countries.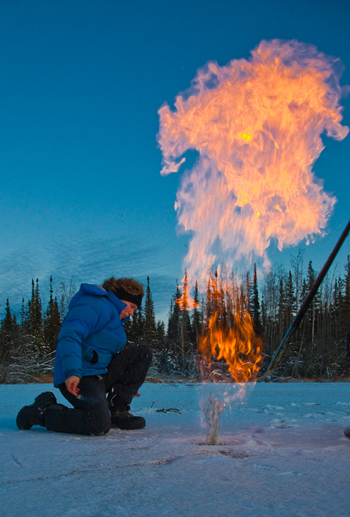 Researchers have previously tried to estimate the economic price on the climate damage that these emissions of methane would create.
LOS ANGELES, CA (Catholic Online) - Scientists have had concerns about the impact of rising temperatures on permafrost for many years. The diminishing ice cover in the East Siberian sea has allowed waters to warm with the methane leaching out. Plumes of methane gas, up to a kilometer in diameter has been recorded rising from these waters.

Researchers have previously tried to estimate the economic price on the climate damage that these emissions of methane would create. While it lasts less than a decade in the atmosphere, methane is a very volatile gas in the earth's atmosphere.

Researchers used an economic model very similar to the one used by Lord Stern in his 2006 review of the economics of climate change in their report. Examining the release of 50-gigatonnes of methane over a decade, scholars worked out that this would increase climate impacts such as flooding, sea level rise, and damage to agriculture and human health to the tune of $60 trillion.

"That's an economic time bomb that at this stage has not been recognized on the world stage," Professor Gail Whiteman at Erasmus University in the Netherlands says.

"We think it's incredibly important for world leaders to really discuss what are the implications of this methane release and what could we indeed do about it to hopefully prevent the whole burst from happening."

It's believed as much as 30 percent of the world's undiscovered gas and 13 percent of undiscovered oil lie in these waters. Transport companies are looking to send increasing numbers of ships through these fast melting seas.

According to the more recent studies, these benefits would be a fraction of the likely costs of a large scale methane emission. Authors of the study say a release of methane on this scale could bring forward the date when global temperatures increase by 2 centigrade by between 15 and 35 years.

New research suggests that permafrost is also melting in Antarctica. Scientists have found that ground ice in the McMurdo Dry Valley Regions has accelerated consistently between 2001 and 2012, rising to about ten times the historical average.

"We are looking at a big effect," Professor Peter Wadhams from the University of Cambridge says, "a possibly catastrophic effect on global climate that's a consequence of this extremely fast sea ice retreat that's been happening in recent years."

Some scientists have cautioned that not enough is known about the likelihood of such a rapid release of methane. Even though it has been detected for a number of years, it has as yet not been found in the atmosphere in large amounts.


---
Copyright 2015 - Distributed by THE CALIFORNIA NETWORK
Pope Francis Prayer Intentions for April 2016
Universal:
Small Farmers: That small farmers may receive a just reward for their precious labor.
Evangelization:
African Christians: That Christians in Africa may give witness to love and faith in Jesus Christ amid political-religious conflicts.

By Kenya Sinclair (CALIFORNIA NETWORK)
With more and more nations agreeing that climate change is not only real, but also dangerous, more world leaders are making a move to save the planet. LOS ANGELES, CA (Catholic Online) - Senator Jeff Merkley took the Senate floor last week to say global warming is one ... continue reading
---

By Marshall Connolly (CALIFORNIA NETWORK)
Thirty-eight volcanoes are erupting right now. Earthquakes are making the news. Is something supernatural about to occur? LOS ANGELES, CA (Catholic Online) - "Take care that no one deceives you," Jesus admonished his disciples in the book of Matthew. The Disciples were ... continue reading
---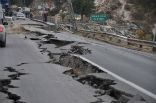 By Marshall Connolly (CALIFORNIA NETWORK)
Both a psychic and a scientist have predicted the current spate of quakes which have shook Asia, the South Pacific, and South America, and their predictions are on record. The eerie occurrence has many asking if North America is next. LOS ANGELES, CA (California ... continue reading
---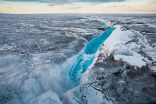 By Marshall Connolly (CALIFORNIA NETWORK)
Scientists are in shock as a massive Greenland ice sheet has started melting far sooner than expected and in great volume. The data is so surprising, the researchers initially believed it to be an error. LOS ANGELES, CA (California Network) - On April 11, sensors that ... continue reading
---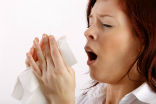 By Marshall Connolly (CALIFORNIA NETWORK)
Anthropocentric global warming is going to make you sick, according to a new federal report. The 332-page report was released Monday and it predicts a host of consequences from global warming that will begin, or have already begin to affect the country. LOS ANGELES, CA ... continue reading
---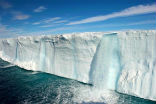 By Marshall Connolly (CALIFORNIA NETWORK)
The Arctic is melting and it's happening faster than anticipated. So far, Arctic sea ice has reached its lowest level ever on modern record. It is also thinner. While the Arctic sea ice does not contribute to sea level rise, it does serve as an indicator for how our ... continue reading
---

By Kenya Sinclair (CALIFORNIA NETWORK)
Imagine you have a farm and the years have been kind. You look out at your bountiful harvest that God has blessed for generations and you smile with pride and joy.Then the unthinkable happens; a horrible drought hits and suddenly the future of your farm, which has ... continue reading
---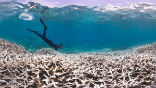 By Marshall Connolly (CALIFORNIA NETWORK)
Report after report, study after study confirms, the planet is in serious trouble. Within 50 to 150 years, and within the lifetime of children born today, the world will experience catastrophic weather changes. Carbon dioxide, and methane emissions have spiked and ... continue reading
---

By Marshall Connolly (CALIFORNIA NETWORK)
Does everybody still believe global warming is a hoax? Yet more data confirms what scientists have feared for a long time, the planet is warming, and it may have passed a tipping point. The latest data now reveals that February 2016 was the hottest February on record, ... continue reading
---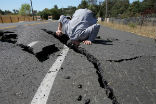 By Marshall Connolly, California Network (NEWS CONSORTIUM)
A massive earthquake predicted for California in early March did not occur, although scientists now know what set off the alarm among so many scientists. The answer is, a glitch in satellite data. LOS ANGELES, CA (California Network) - In late February, California was ... continue reading
---
All Green News