Tea Party challenger Dave Brat victorious over House majority leader Eric Cantor
---
Cantor loses primary; Shockwaves felt throughout the Republican Party
In what may be construed as an unpleasant surprise to the Republican Party, Eric Cantor, the majority leader in the U.S. House of Representatives was defeated by Tea Party challenger Dave Brat this week.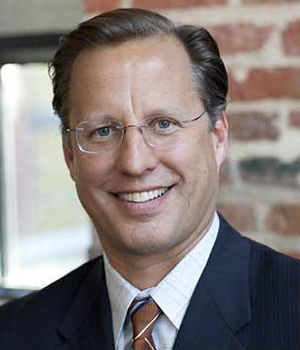 A triumphant Dave Brat declared his electoral victory as "a miracle from God."
LOS ANGELES, CA (Catholic Online) - Some analysts predict this could very well turn out to be the biggest upset of the year in American politics.
Cantor, the second most senior Republican in the House, who many believe would have replaced John Boehner, lost the opportunity to stand for re-election in his Virginia seat in a surprise defeat by the Tea Party candidate David Brat.

Starvation never takes a vacation --
It's thought unlikely that Cantor could run as a write-in candidate for the relatively safe Republican House seat in Virginia's seventh district, which neighbors Richmond.
Cantor's defeat at the hands of Brat, a relatively unknown economics professor, has sent ripples through a party leadership that thought it had survived the 2014 primary election season with relatively limited damage from the Tea Party. "Obviously we came up short," Cantor said in a brief concession speech.
A triumphant Brat declared that "This is a miracle from God."
Boehner praised Cantor as "a good friend and a great leader." Other Republican leaders, however, including party chairman Reince Priebus remained silent.
The clash between mainstream Republican leaders in Washington and more conservative Tea Party rivals has dominated U.S. politics in recent years. The situation led to a government shutdown last year.
A number of mainstream Senate incumbents had recently seen primary challenges from the right.
Tuesday's South Carolina election saw Senator Lindsey Graham comfortably beat six separate Tea Party challengers and avoided a run-off election by gaining more than 50 percent of the vote.
Already seen as among the more conservative members of the House leadership, Cantor had been widely expected to win his primary. Cantor outspent his opponent with a relatively negative campaign pointing out Brat's lack of experience.
Brat, however successfully criticized Cantor's support for immigration reform and financial compromise efforts such as extending the debt ceiling and budget authority - factors that are likely to send a chill through attempts to bridge the already deep divide between Republicans and Democrats in Washington.
---
Copyright 2018 - Distributed by THE CALIFORNIA NETWORK
Pope Francis Prayer Intentions for July 2018
Priests and their Pastoral Ministry.
That priests, who experience fatigue and loneliness in their pastoral work, may find help and comfort in their intimacy with the Lord and in their friendship with their brother priests.
---
---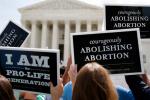 Over two decades of experience have afforded Kevin Burke first-hand knowledge and testimonies of thousands of families. Although he is the ... continue reading
---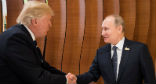 President Trump met with President Vladimir Putin for a summit in Helsinki today. By all accounts, the meeting went well, ... continue reading
---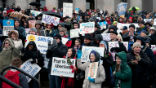 Is an end to abortion near? The retirement of Justice Anthony Kennedy suggests yes. LOS ANGELES, CA (California Network) - All ... continue reading
---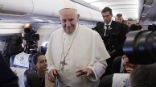 Pope Francis is a man of great compassion who houses refugees at the Vatican. He has also asked parish churches around the world to host ... continue reading
---

Children of illegal immigrants are being separated from their families and held in detention centers by the hundreds. This policy, which ... continue reading
---