Seven men regularly sexually assaulted a large number of minors between ages of 14 to 18
Tel Aviv Police have arrested seven men in connection with a child molestation ring. An undercover investigation began after one of the purported victims came forward and told them about a number of girls who had sex with a group of adults in exchange for money.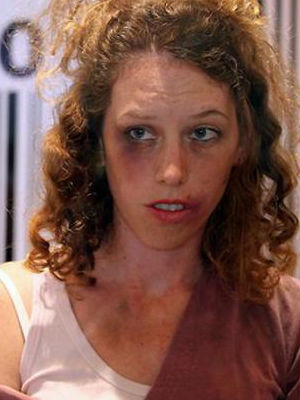 Several hundred women in Israel - many of them foreigners - are trafficked within the country annually for commercial sexual exploitation.
LOS ANGELES, CA (Catholic Online) - Detectives of the Youth and Drug Trafficking unit of the Tel Aviv Central Unit and officers from the Shahar 101 division carried out the arrests at the suspects' homes.

The suspects are charged with engaging in acts of prostitution, indecent acts in public and involvement with minors in acts of prostitution.

Redemption comes through prayer.

A 17 year-old minor was arrested. He's believed to have been acting as a pimp, making the connection between the victims and one of the other suspects.

The suspects will be brought before the Magistrates Court in Tel Aviv on Thursday for their bail hearings.

"The difficult case uncovered today joins the series of cases publicized in recent weeks of sexual abuse and exploitation of female minors" Orit Sulitzeanu, director-general of the Association of Rape Crisis Centers in Israel said in a statement. "This incident should serve as a decisive moment for the Israeli government - the moment we recognize that this is a serious social problem and we must eradicate it,"

She called on the government to establish a national program to combat sexual violence among youth.

Seven teenage boys were arrested for the alleged rape of a 13-year-old girl in Tel Aviv last week.

In another similar case in December, police arrested five teenage boys suspected of sexually assaulting a 12-year-old girl.

"Stop burying your head in the sand - we call on authorities to recognize that in Israel 2014 there is an untreated widespread phenomenon that we must invest the necessary resources to eradicate," she added.

Israel remains a favored destination for men and women trafficked for forced labor and sexual exploitation.

Women from Russia and outlying states, as well as from China are still being trafficked across the border with Egypt into Israel for forced prostitution by organized criminal groups.

Several hundred women in Israel - many of them foreigners - are trafficked within the country annually for commercial sexual exploitation.
---
Copyright 2017 - Distributed by THE CALIFORNIA NETWORK
Pope Francis Prayer Intentions for DECEMBER 2016
Universal:
End to Child-Soldiers: That the scandal of child-soldiers may be eliminated the world over.
Evangelization:
Europe: That the peoples of Europe may rediscover the beauty, goodness, and truth of the Gospel which gives joy and hope to life.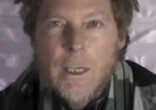 By Kenya Sinclair (CALIFORNIA NETWORK)
A heartbreaking video was released on YouTube, revealing two hostages' desperation to escape their fates. LOS ANGELES, CA (Catholic Online) - "My name is Timothy John Weekes. My father's name is Mervin Dawson Weekes. My mother's name is Mary Jane Weekes. I am a teacher ... continue reading
---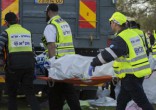 By Kenya Sinclair (CALIFORNIA NETWORK)
An East Jerusalem terrorist attempted to recreate the Christmas Market Massacre by attacking a bus of soldiers with a truck. LOS ANGELES, CA (Catholic Online) - According to the Times of Israel, several young soldiers were standing beside a bus at a popular tourist ... continue reading
---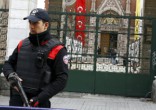 By Kenya Sinclair (CALIFORNIA NETWORK)
Bishop Ruben Tierrablanca Gonzalez, an apostolic vicar of Istanbul, shared the fear rippling among Turkey's Catholics. LOS ANGELES, CA (Catholic Online) - Ongoing attacks aimed at churches in Turkey have led to an increase in government protection, but after several ... continue reading
---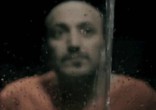 By Monique Crawford (CALIFORNIA NETWORK)
In their latest desperate attempt to strike fear into their enemies, ISIS released a propaganda film featuring new tortures. LOS ANGELES, CA (Catholic Online) - The disgusting video, titled "The Convoy of Light," was released by the terrorist group an a desperate ... continue reading
---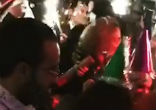 By Abigail James (CALIFORNIA NETWORK)
A gunman opened fire on an Istanbul nightclub holding 600 innocent people early New Year's day. LOS ANGELES, CA (Catholic Online) - One-hundred-and-eighty bullets rained out of the gunman's AK-47 in just under seven minutes. Thirty-nine people were murdered, and 70 ... continue reading
---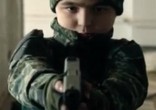 By Kenya Sinclair (CALIFORNIA NETWORK)
In a disgusting and heartbreaking new video titled "My Father Told Me," boys brainwashed then trained by the terrorist group ISIS are seen hunting down and killing bound prisoners. LOS ANGELES, CA (Catholic Online) - The gruesome 34-minute video reveals life as a Cub ... continue reading
---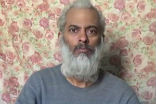 By Marshall Connolly, (California Network)
A video featuring Fr. Tom Uzhunnalil has been released following Christmas, and in it the priest appeals directly to Pope Francis for his life. Have we forgotten about Fr. Tom? LOS ANGELES, CA (California Network) -- A video with Fr. Tom Uzhunnalil has been released by ... continue reading
---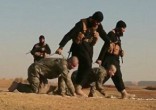 By Kenya Sinclair (CALIFORNIA NETWORK)
In a disgusting video titled "The Cross Shield," two Turkish Army soldiers are treated like animals before their brutal murders. LOS ANGELES, CA (Catholic Online) - <i>Editor's Note: The contents of the following link are of a graphic nature. Please click ... continue reading
---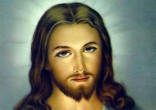 By Kenya Sinclair (CALIFORNIA NETWORK)
God is all-powerful, all-knowing and all-encompassing, so when Muslim refugees began to experience visitations from Christ, it came as no surprise that they were forever changed. LOS ANGELES, CA (Catholic Online) - Nizar Shaheen, the host of Light for the Nations - a ... continue reading
---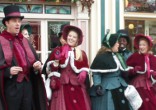 By Kenya Sinclair (CALIFORNIA NETWORK)
St. Nicholas spread good will and surprise gifts of food, gold and kind gestures in what is now known as Turkey - so why is one school banning him from the premises? LOS ANGELES, CA (Catholic Online) - An email was sent to dozens of high school teachers at Istanbul ... continue reading
---
All Middle East News