First-year college students face varying problems
---
Addressing little things help the student cope with bigger issues later on in life
Many first year college students find themselves away from home for the first time in their lives, and being responsible for their own health, wealth and happiness. It is here that the young, and usually unprepared young person must address problems that inevitably arise from becoming a full-fledged adult.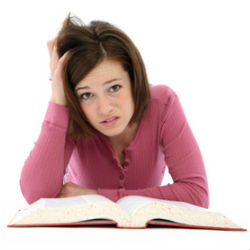 In college, the young, and usually unprepared young person must address problems that inevitably arise from becoming a full-fledged adult.
LOS ANGELES, CA (Catholic Online) - One problem that faces the first-year student is finding the time to study. The subjects taught in many two and four-year universities require far more involvement than those in high school and the student must address their academic priorities.
In addition, college usually requires moving to a different town, city or state. The first-year student will find themselves in an unfamiliar environment that will take getting used to. Students will need to adapt to living in a dorm room, to cook for oneself, to save money and deal with a daily commute. This will be the first true transition into adulthood, when you are in a position where the student can no longer depend on parents, siblings and friends.
Forging personal, romantic and business relationships while in college are also a very important of the college experience. If you're in a romantic relationship while going into college, this relationship will be tested with temptations and busy schedules. Long-time friends can often lose touch by going to school in different cities. College gives you a new perspective and you will grow to care about your loved ones much more.
The student should also be careful about who they associate with. All colleges have groups of over-competitive students, who will do whatever it takes to get ahead. You may find yourself in bad situations because of people who have no problem being dishonest or hurting you for their own gain, so always be on the lookout for selfish behavior.
Depression is common among new students, who feel over-whelmed and all alone on an impersonal campus. All college students should be aware of support groups that are available to them on campus. Depression is a medical condition that requires a professional, and the student should not be afraid of stigmatized for seeking help during a time of duress. There may be major life changing instances in college, such as the death of friends or relatives that can put an unexpected strain on the young and inexperienced.
As one college blogger has written, even "though sometimes it may be tough, remember that college is just a step towards your dream career. Many people have survived college. Many people thrived there. You can learn a lot and you can have a lot of fun. Make sure not to take every little thing too seriously and you will do well!"
---
Copyright 2019 - Distributed by THE CALIFORNIA NETWORK
---
---
---
More College
Finding the right College
There's no magic formula for choosing a college, but there are steps you can take to find a good fit. Use this tool to start your journey.
Latest College News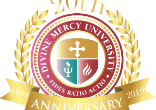 Divine Mercy University (DMU) will kick off its twentieth year anniversary with the dedication of its new campus, president's picnic, ... continue reading
---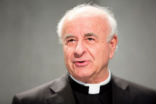 Archbishop Vincenzo Paglia, grand chancellor of Rome's Pontifical Institute John Paul II and president of the Pontifical Academy for Life, ... continue reading
---
---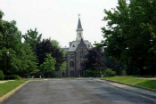 Disgraced former cardinal Theodore McCarrick created a "culture of fear and intimidation" at the Seton Hall University seminary, according ... continue reading
---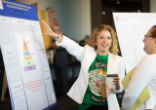 Standing out in the world of higher education can be challenging.Thousands of schools exist across the county, creating higher levels of ... continue reading
---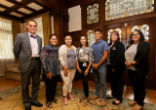 The University of St. Thomas Houston and Cristo Rey Jesuit College Preparatory School are forming a unique partnership to launch a pilot ... continue reading
---