Angels in the Train Station - Angel Stories
By: C. E.
Location: Japan
After I first moved to Japan about a decade and a half ago after being stationed in a remote area with my military husband, something terrible happened to me. Almost everyday I was in tears, feeling so alone and in despair. I decided to visit my father to get away. I decided to take the train to Narita. I had no idea there were no elevators but only stairs. I was lugging a huge suitcase, feeling so lowly and sad with so little hope of even getting myself into the train and with no means of even communicating with anyone as hardly anyone spoke English there, I was just on the brink of giving up. Suddenly, out of nowhere, a group of Japanese ladies and men, about six of them, came by and carried my luggage into the train I was supposedly boarding. I was so dumfounded and just followed them to it. As they set it down, I looked to thank them, but they all seemed to have disappeared. I realized, I have not even told them what train I was supposed to board, they just knew.

---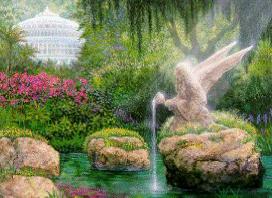 Some may never see with earthly eyes these heavenly beings or know that they exist. Many are unaware of the numerous ways they have protected and guided us. We would like to share with you the stories of people who take pleasure in expressing how real angels are.
---
More Saints
---
---
---
---
---
---
---
---
---
---
---
---
---
---
---
---
---
---