God's Will - Angel Stories
By: Jennifer Martin
Location: Stockton CA USA
About a year ago, my mother was going through an extremely difficult time. She is disabled and caring for a 1 year old baby. She had difficulty walking and breathing. On July 1, 2005 my mother was admitted to the hospital with an infection in her leg. Since she is diabetic, they responded quickly and put her on IV antibiotics.


The following day, I flew in to care for the infant, my nephew. She was released from the hospital into a skilled nursing facility. About a week later, she had a cardiac arrest because of a drug overdose in the facility. She was rushed to the hospital and was revived.


After this event, she was released once again into another skilled nursing facility.


I remember her asking me to come and stay with her. She felt that "something wasn't right." She wasn't breathing well and the nurses wouldn't have a doctor look at her. She requested that I be there because she was afraid of "going unconscious." I remember that I came immediately and tried to make her comfortable. However, she just couldn't get comfortable. I ended up calling a close friend to come in and wait while I go pick up the baby from the daycare. As soon as she arrived, I told my mother that I was going to leave briefly to pick up the baby. As I told her this, she just stopped breathing.


I ran into the hallway trying to get the attention of a nurse and no one would respond. I became frantic and finally someone came. As I stood back and watched this nurse do CPR, I began to pray. I prayed for her guardian angel and I prayed to Mary. As the minutes passed and she turned colorless for lack of oxygen, I came to terms with the situation. I realized that if it was God's will and her time to go, then she may not live.


By this time, a gentleman walked in saying that he was a doctor but didn't practice at this facility. He asked if he could revive her, and I replied yes. Nearly six minutes had passed. And as most know, the brain cannot survive without oxygen for too long.


At this time, I began to pray aloud. The paramedics then arrived and took over. However the "doctor" seemed to vanish. No one knew who he was, no one saw where he went. At the time, I was aware of everything going on. I could tell you how many paramedics there were, how many nurses, and a physical therapist watching from outside. The doctor just disappeared.


After about 8 minutes without oxygen, I was told that my mother was holding onto the side rails of the gurny.





This has been the longest year of my life and no doubt, her life too. Not only has my mother survived 4 cardiac arrests and one respitory arrest, she is living at home.


There is no question in my mind that her guardian angel is watching over her and appeared that day in the hospital. This is God's will.


---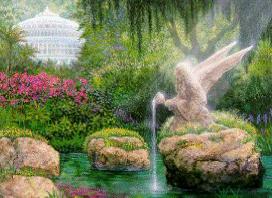 Some may never see with earthly eyes these heavenly beings or know that they exist. Many are unaware of the numerous ways they have protected and guided us. We would like to share with you the stories of people who take pleasure in expressing how real angels are.
---
More Saints
---
---
---
---
---
---
---
---
---
---
---
---
---
---
---
---
---
---