Guardian Angel - Angel Stories
By: Michael Gomez
Location: Grand Prairie TX USA
I had been going through some very rough times some were caused by my own foolish decisions and sin. But I still always believed in God and always went to mass. I felt a great oppression over me, I know it was because of my sin, and also because evil forces were attacking me from many sources. People that were unbelievers were attacking me, and so were the demons that controlled them. I would have cars drive by house at late hours shining lights into my house, some of these evil men were police! I hadn't done anything wrong, at least not against mans laws, my sins were because I was seeing a woman that I was not going to marry, I knew the whole time it was wrong, but I truly wanted that it should work. But that was impossible, so vengeance was sought against me by her, others and devils all at once.

In the midst of this attack, and stress, I woke up one night after not being able to sleep very well in much time. I saw without opening my eyes, this huge figure, he must of been 10 feet tall and he was massive. I could not see his face, but I knew God had sent him to comfort me. He had in his hands a huge sword or metal weapon and stood strong and silent. I know now that the devil was planning an attack on me that night, through evil police or others. I also knew that nothing could of got past this angel, nothing, I believe that if the whole world came to kill me, and God said no, this angel could fight the entire world and all the devils and prevail!!


This is my story, and God always makes me stronger!


---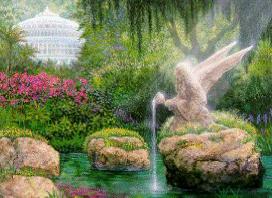 Some may never see with earthly eyes these heavenly beings or know that they exist. Many are unaware of the numerous ways they have protected and guided us. We would like to share with you the stories of people who take pleasure in expressing how real angels are.
---
More Saints
---
---
---
---
---
---
---
---
---
---
---
---
---
---
---
---
---
---