An angel saved my life - Angel Stories
By: Vincent Parise
Location: Davenport FL USA
In 1964, on a two lane highway road in Springfield, Pennsylvania, I was returning to work at approx. 9 pm. As I approached the entrance to the Springfield Country Club a car pulled out directly in front of me. To avoid hitting him I was forced into the other lane where another car was coming. There was no way three cars could pass at the same time and I knew it. I closed my eyes, dropped my hands from the steering wheel into my lap and resigned myself to the fact that I was about to die. Somehow, no more than one or two seconds later I opened my eyes to see that I had somehow passed between the car on my right and the car on my left. If you could have seen this two lane highway road with no shoulder area, you would know that three cars passing at the same time was absolutely impossible. I am convinced that God permitted one of our guardian angels to perform the miracle that saved our lives.


I wish I could say that it was my guardian angel but I can't because I don't know and probably will not know until I stand before the Lord on judgement day. What I do know, is that God, for reasons known only to Him, spared my life and the lives of whoever was in the other two cars.



---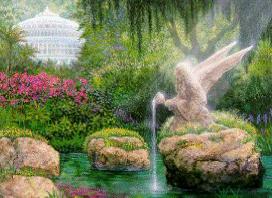 Some may never see with earthly eyes these heavenly beings or know that they exist. Many are unaware of the numerous ways they have protected and guided us. We would like to share with you the stories of people who take pleasure in expressing how real angels are.
---
More Saints
---
---
---
---
---
---
---
---
---
---
---
---
---
---
---
---
---
---