ISIS takes over government functions: Birth certificates, vaccinations, 'till death do us part...
---
Terrorist group exerts totalitarian control over swathes of Iraq, Syria
Islamic State, as in the nightmarish dictatorial regimes of past and present - Hitler's Germany, Mussolini's Italy and present day North Korea have massive bureaucratic systems in order to oppress the citizen on every level. A peek into the brutal totalitarian tactics of ISIS has recently been provided by researcher Aymenn Al-Tamimi.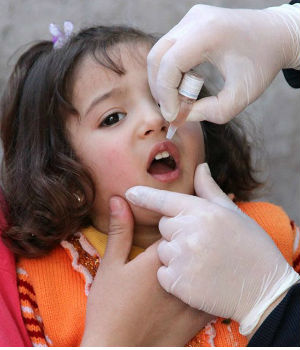 Unlike the Taliban, ISIS allows vaccinations against polio. While in the grip of Islamist State, polio vaccinations continue unabated throughout Iraq.
LOS ANGELES, CA (Catholic Online) - Sweeping through the Iraqi city of Mosul, ISIS leaders sought to bring stability to local daily life. Operatives quickly reopened the University of Mosul - with a radically altered curriculum.
Notices went out that classes would resume on October 18, 2014, in the Western calendar, about four months after ISIS overran the city. Subjects to be banned from the curriculum included democracy and political thought, along with hotel management and tourism and archaeology.
Is it time that you reacquainted yourself with the Word of God?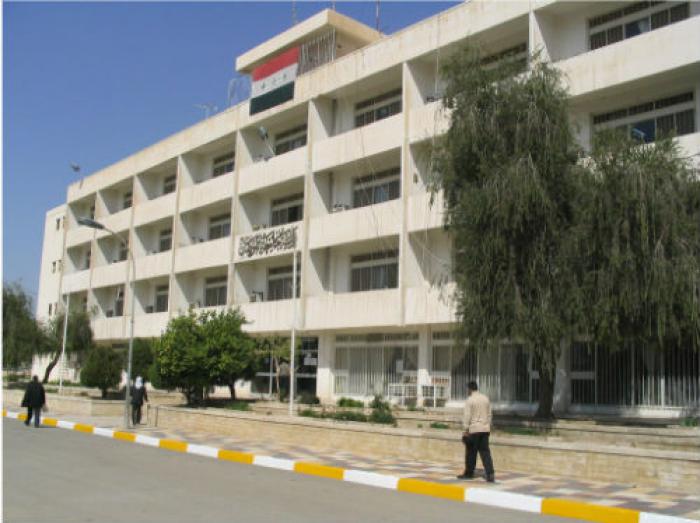 "The banning of archaeology is not a surprise," Al-Tamimi, who is a Shillman-Ginsburg Fellow at the Middle East Forum at the Interdisciplinary Center Herzliya, in Israel says. "We see that reflected in ISIS destruction of ancient artifacts. ISIS regards pre-Islamic artifacts as relics from the 'period of ignorance,' jahiliyah. Their main concern with archaeology is that it would become a subject turning to idol worship, which is strictly forbidden in Islam.
"Hotel management and tourism may seem strange as first. However, there are no hotels under ISIS. They have all been taken over and shut down, either rented out or become places to house families."
Mosul University still has the same professors and teachers, Al-Tamimi says. "But now teachers are subjected to Sharia sessions, to learn what is and what is not acceptable to ISIS. So, they have preserved the prior system but within ISIS Sharia law conditions."
On a rare humanitarian note, the ISIS Health Department runs hospitals for anyone feeling ill, not just wounded fighters. It has maternity wards, health clinics, even a mobile vaccination unit.
There is more modern nuance than was seen in Afghanistan and areas still controlled by the Taliban.
"This is one thing that distinguishes ISIS from groups like the Taliban, which forbids vaccinations. Polio is a problem in Pakistan because the Taliban believes the vaccines are a forbidden substance. But ISIS is not that primitive," Al-Tamimi says. "This is also reflected in education: The Taliban forbids all girls' education. But ISIS allows girls to go to school, albeit in a segregated environment." Education for females is limited to the age of 15.
"A general theme for ISIS is that they try, initially when they seize control, to portray themselves as more just, more fair to the inhabitants than the previous ruler," Al-Tamimi explains. "For example, in Syria, the first thing ISIS did was lower the price of bread. This is as much about winning over the population as it is about religious rulings."
---
Copyright 2018 - Distributed by THE CALIFORNIA NETWORK
Pope Francis Prayer Intentions for July 2018
Priests and their Pastoral Ministry.
That priests, who experience fatigue and loneliness in their pastoral work, may find help and comfort in their intimacy with the Lord and in their friendship with their brother priests.
---
---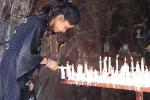 A Pakistani official announced this week a new ‽Minorities Empowerment Package" and the creation of a task force to ensure the rights ... continue reading
---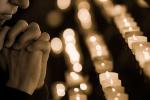 While religious leaders marked the 70th anniversary of the Universal Declaration of Human Rights this week by saying that more should be ... continue reading
---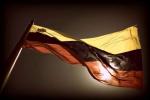 Archbishop Jose Luis Azuaje Ayala of Maracaibo on Wednesday condemned the abuse of a female minor by Fr. Iván Marino Padial, for which ... continue reading
---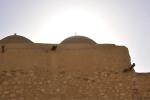 At least seven Coptic Christians were killed and 12 more injured in Egypt when a bus traveling to a desert monastery south of Cairo was ... continue reading
---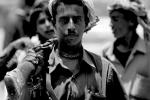 The possibility of mass starvation in Yemen continues as a military engagement over a major port city could block food and other aid for ... continue reading
---