Obamacare repeal fails again! What happens next?
---
Failure after failure, our politicians aren't going to save us.
The latest attempt to repeal Obamacare has failed. The Graham-Cassidy bill failed overnight leaving Obamacare as the law of the land. It is obvious that Republicans cannot work together to repeal the costly bill or develop a plan to replace it.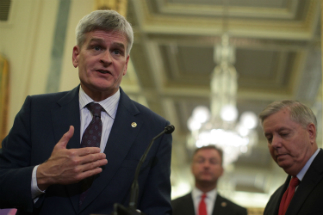 They ran on a promise to repeal Obamacare and to get something done, but nothing ever changes. Why do people keep electing them?
LOS ANGELES, CA (California Network) -- Graham-Cassidy, the latest attempt to repeal Obamacare has failed. The bill to repeal Obamacare was proposed by Senators Lindsey Graham and Bill Cassidy, and would have repealed Obamacare, reduced employer obligations, and allowed insurers to impose some limits on coverage.
The fact is, many Americans like some parts of Obamacare, but hate other parts. Most Americans cannot decide if they ultimately support or oppose the law.

There is widespread support for the idea of comprehensive and substantial coverage. People like that they cannot be denied for preexisting conditions, and that there are no lifetime limits on coverage.
However, such coverage comes at a price, a price that is rising every year. Comprehensive coverage also seems to mean that insurers must pay for abortions and contraceptives, even though these are ill defined as "healthcare."
The middle class suffers greatly under Obamacare. While the poor and unemployed have insurance thanks to Medicare expansion and subsidies, the middle-class citizen either gets too small a subsidy, or none at all. If a middle-class household does not enjoy employer-offered insurance, then a family of four can pay in excess of one thousand dollars per month, the equivalent of a mortgage. An individual can pay up to six hundred dollars in some cases, and often not less than three or four hundred, the equivalent of a car payment. Naturally, these costs impact the economy, including the car and housing markets.
The reason costs are so high is because healthcare in the United States is largely run for profit. Healthcare is big business worth hundreds of billions of dollars. As a result, prices for care are extremely high. A single bag of IV fluid, which is nothing more than a form of salt water, costs a manufacturer about a dollar or less to make. But patients can be charged up to $800 for that bag. Most of the $799 profit goes to Wall Street pockets.
Each year, the cost of Obamacare rises for both taxpayers and the government. The program is already unsustainable. An increasing number of people are opting to pay the penalty tax for not having insurance, and going without care. Eventually, Obamacare will implode.
What will happen after that?
It is widely hoped that our legislators will have developed a plan that retains the popular provisions of Obamacare, but without the controversy or expense. The only way to eliminate the expense is to eliminate the profit motive.
No other industrialized, western country runs healthcare for profit like the United States does. And as global statistics on health and longevity show, our for-profit system is not better than other systems, it's merely more expensive. This sad fact eliminates any justification for allowing a for-profit system.
A hybrid system is possible. One in which all citizens have the option to use single-payer insurance, which is administrated by the government, or contracted out to private firms. Meanwhile, those who wish to remain in a for-profit, private system of care can also do so, taking a voucher with them.
By eliminating the profit, healthcare becomes affordable, just as it is in other countries. However, allowing a for-profit system to operate in tandem gives people a meaningful choice.
Unfortunately, none of this is possible with our current crop of politicians, who cannot even agree within their own party whether to keep or replace a dying law.
Most Americans could work out the main planks of a plan to repeal and replace Obamacare over a pizza and a beer. But for some reason, our expert lawmakers cannot even agree on whether Obamacare has to go or not. They cannot even unify behind a simple repeal.
What makes this fact especially shameful is that many of these sitting senators ran on a promise to repeal and replace Obamacare. It is obvious now they have lied to us.
Voters must remember this when they got to the polls next year.
---
Copyright 2018 - Distributed by THE CALIFORNIA NETWORK
Pope Francis Prayer Intentions for APRIL 2018
For those who have Responsibility in Economic Matters.
That economists may have the courage to reject any economy of exclusion and know how to open new paths.
---
---

A clean needle exchange program that distributes condoms is hosted in the parking lot of an Ohio Catholic hospital, and one Catholic ... continue reading
---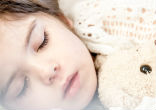 Just when you thought you made it through flu season unharmed, the Centers for Disease Control (CDC) announces the dangers of a second wave ... continue reading
---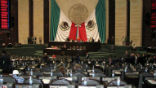 The Mexican Senate has approved a measure protecting the conscientious objections of medical personnel who hold moral or ethical objections ... continue reading
---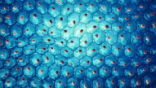 A new study involving patients in four countries has discovered that stem cells may stop multiple sclerosis and can even relieve symptoms. ... continue reading
---

Doctors from the World Health Organization have added a new disease to their list of potential pandemics, Disease X. The illness is ... continue reading
---