Opioids are destroying America, and now we know why
---
According to one Harvard study, we have a culprit for America's opioid addiction.
A study performed at Harvard reveals the anatomy of America's massive opioid epidemic, and it is every bit as evil and insidious as one can imagine. The study revealed exactly how the pharmaceutical industry has managed to make itself the world's largest pusher of harmful, life-destroying drugs, and how it continues to get away with it.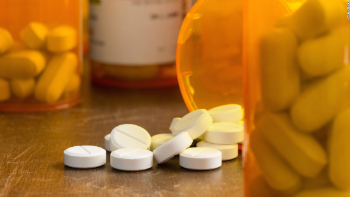 Opioids are the gateway to heroin addiction for four-out-of-five heroin addicts.
LOS ANGELES, CA (California Network) -- Prescription painkillers are socially acceptable narcotics, which people consume when they want to get high, but without the risk and stigma associated with illegal drugs. The harm these drugs do is every bit the same as any other dangerous drug.
America has a massive opioid addiction which has an estimated societal cost of about $80 billion per year. That includes law enforcement, lost productivity, medical care, and the other costs associated with prescription opioid abuse. In return for this expenditure, Big Pharma, or more specifically, Purdue Pharma, the makers of OxyContin, generates more than $2 billion per year.
How did this happen and why does it continue?
A Harvard study reveals the facts. The study is called, "The Opioid Epidemic: Fixing a Broken Pharmaceutical Market."

According to the research, Purdue Pharma developed OxyContin in 1995 to exploit the demand for a synthetic opioid. Curiously, the medicines in OxyContin were not new. Oxycodone was used in Germany in 1917, and the USA in 1939. The U.S. Patent and Trademark Office rejected their request for an exclusive patent because of this.
The company replied by saying their version was a special ‽time release" version, and provided fraudulent data to support their claim. The Patent Office reversed its decision and gave Purdue Pharma its 20-year patent.
Following that award, Purdue Pharma began spending massive sums of money on marketing. Their representatives wined and dined doctors at fancy resorts and gave away a lot of nice gifts. Soon the doctors were hooked on prescribing OxyContin to their patients, and the patients were hooked on the drugs.
The campaign was so successful that in 2001, Purdue paid out over $40 million in bonuses. They have also spent another one bullion to lobby politicians to protect their place in the market. Washington is as hooded on Purdue lobby money as its victims are hooked on opioids.
When the patent for the original OxyContin expired, instead of allowing it to expire and open the market for competition, Purdue petitioned the federal government to reject all competing generic pills on the basis of safety. They got their wish.
Purdue also came out with an ‽abuse deterrent" formulation which incidentally does nothing to reduce abuse, but keeps addicts buying it instead of street heroin. Both are deadly. By labeling their pull ‽abuse deterrent" they were able to restrict marketing of alternatives, and maintain their profits.
Every now and then, to maintain some appearance of credibility, Washington holds a small crackdown dog-and-pony show, announcing an investigation and some arrests. The fines never outweigh the profits, and ultimately nobody responsible ever ends up in jail.
According to the study, over four million Americans abuse opioids each month. Over 300 million prescriptions were written in 2015. Americans consume 80 percent of the world opioids, despite making up just 5 percent of the world's population.
The U.S. government is one of the biggest dope dealers on the planet. It is cozied up to Big Pharma which produces the dope. As many as half of all working-age Americans can no longer pass a drug test according to new research. And four-out-of-five heroin addicts started with prescription opioids.
The opioid epidemic is so serious that it is now impacting workplaces and productivity. It's one thing when drugs show in in a person's urine. It's another thing when those drugs show up in GDP statistics.
The reason for this evil alliance is simple greed. The profits enjoyed by the healthcare and pharmaceutical industry are among the greatest in the world. Politicians receive generous kickbacks for their collusion.
The American people are being fleeced at every turn. They are fleeced by employers, by banks, by insurers, and by the medical, and pharmaceutical industries. The people have lost their privacy, they are subjected to aggressive, science-driven marketing, and they subsist on fake, ersatz foods and fake news. Our entertainment is banal, and our national conversations are worthier of a gossip column than the annals of history. We are a nation of endless, small conflicts rather than of great national endeavors. We went to the Moon in 1969, and we won the Cold War in 1991, and after that, we plugged in to the internet and dropped out, high on drugs promoted by our own government. Our wages have slipped, our jobs were shipped overseas, and we are eating ourselves to death.
And nobody seems to care.


---
Copyright 2018 - Distributed by THE CALIFORNIA NETWORK
Pope Francis Prayer Intentions for APRIL 2018
For those who have Responsibility in Economic Matters.
That economists may have the courage to reject any economy of exclusion and know how to open new paths.
---
---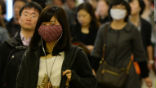 Scientists have warned they are monitoring a potentially deadly new disease in China. Dubbed H7N9, the disease is a strain of avian flu ... continue reading
---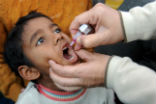 Victorian-era diseases are making a comeback. Declining public health standards, poverty, and skipping vaccinations are to blame. Polio, ... continue reading
---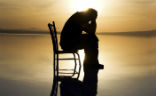 Suicides are up 30 percent since 1999. This week, fashion designer Kate Spade and chef Anthony Boudain both hanged themselves. Why are so ... continue reading
---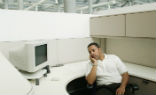 We all know that one guy who is a workaholic. They show up to work every day, whether tired or sick, they're there. They skip family and ... continue reading
---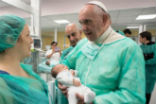 Ideologies which do not acknowledge and uphold the dignity of human life must be resisted and the Catholic Church's teaching on life ... continue reading
---