'What we gain in Christ is much greater than what we've lost' - Woman turns to God after illness sweeping U.S. hits home
---
'...God is sovereign over all these things.'
On Monday, the CDC reported a rise in acute flaccid myelitis (AFM) across the U.S., resulting in 50 cases within seven months.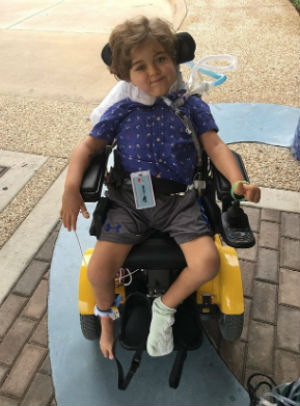 Children in the US have been developing a polio-like illness (Facebook).
LOS ANGELES, CA (Catholic Online) - Between January and August, the CDC reported fifty cases of the horrific disease that can leave children paralyzed.
AFM is currently affecting the 50 patients across 24 U.S. states, the CDC reported. The Polio-like disease begins with common cold symptoms but can leave children paralyzed within days.
In 2014, an outbreak paralyzed over 100 children, some of whom are still entirely paralyzed.
Sometimes AFM results in problems with the central nervous system that can do more than just paralyze - it can cause inflammation of the brain and can lead to respiratory failure.
Doctors don't know what causes AFM, there are no vaccines and there is no proven treatment.
AFM patients must be treated on a case-by-case basis but some have yet to recover.
Dr. Kevin Messacar, a pediatric infectious disease physician at The Children's Hospital Of Colorado, explains AFM is an enterovirus, adding: "August to October is typically when enteroviruses circulate.
"We see more acute flaccid myelitis during that season and we do seem to be seeing an increase in the cases that have been reported.
"Acute flaccid myelitis is a very rare complication of an illness. I think it's important that we take it seriously because the effects of this condition appear to be long term and are disabling."
AFM affects the nervous system and usually targets the spinal cord. Symptoms include:
Sudden weakness in the limbs
Loss of muscle tone and reflexes
Facial drooping or weakness
Difficulty moving eyes
Drooping eyelids
Difficulty swallowing
Slurred speech
Rare - Pain in arms or legs
Rare - Inability to urinate
Most severe - Respiratory failure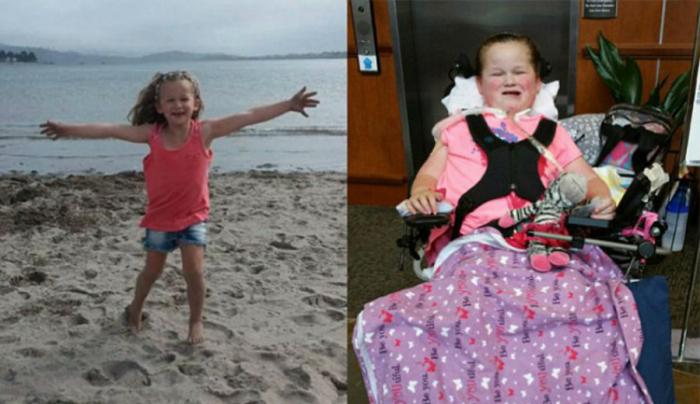 McKenzie Anderson was left completely paralyzed with exception of her left hand, feet and toes (Anderson Family).
Doctors agree the best way to prevent AFM is to follow the following rules:
Keep your family up to date on all recommended vaccinations, including poliovirus
Use mosquito repellent and stay indoors at dusk and dawn to protect from West Nile, which has been associated with AFM
Wash your hands frequently using soap and water - particularly when touching food, after going to the bathroom, touching an animal, changing a diaper, blowing your nose, coughing into your hand, if you are near someone who is ill, after cleaning and just before and just after tending to a wound or cut
Clean surfaces with disinfectant, especially if someone is sick
Follow the rules of good hygiene and avoid what families across the US are facing.
Five-year-old Braden Scott, who was diagnosed with AFM in July in Houston, Texas, was diagnosed with AFM and put on a ventilator to help him breathe. He remains hospitalized.
After months of physical therapy the Daily Mail reported he is able to sit up.
Since August, Braden has been learning his kindergarten curriculum with help from his parents. His mother Rachel took to her Facebook to say report on Braden's progress.
Since using the ventilator, he has been unable to speak and Rachel wrote: "He was a regular kid a few months ago. It seems like it was just yesterday, but at the same time, I can't really remember what his actual voice sounds like...This kid, who is nothing but joy and sweetness and silliness, should not be sitting in a wheelchair while his mama scrambles to make a machine breathe for him.
"That should not be happening to him. It was scary, but looking back I'm mostly just mad that he has to deal with it at all. When I snuggled newborn Braden, when I held his hands when he learned to walk--this is not where I thought we'd be."
She provided a link to a video on Desiring God, which she said reveals finding joy in suffering.
"The post talks about finding peace and joy and contentment in suffering--only by having faith in the sovereignty of God and the sweetness of Christ.
"That's it. Trusting in God is sovereign over every second of our day...God is sovereign over all these things.  ;48 7*634;) ;89.05(  And the sweetness of Christ--what we gain in Christ is much greater than what we've lost with Braden. Fixing our eyes on that and remembering that --that's the most important."
---
Copyright 2018 - Distributed by THE CALIFORNIA NETWORK
Pope Francis Prayer Intentions for APRIL 2018
For those who have Responsibility in Economic Matters.
That economists may have the courage to reject any economy of exclusion and know how to open new paths.
---
---

A clean needle exchange program that distributes condoms is hosted in the parking lot of an Ohio Catholic hospital, and one Catholic ... continue reading
---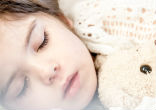 Just when you thought you made it through flu season unharmed, the Centers for Disease Control (CDC) announces the dangers of a second wave ... continue reading
---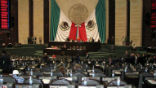 The Mexican Senate has approved a measure protecting the conscientious objections of medical personnel who hold moral or ethical objections ... continue reading
---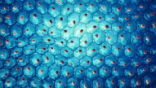 A new study involving patients in four countries has discovered that stem cells may stop multiple sclerosis and can even relieve symptoms. ... continue reading
---

Doctors from the World Health Organization have added a new disease to their list of potential pandemics, Disease X. The illness is ... continue reading
---