DARPA developing new implants for 'healing superpowers'' - Mark of the Beast? Probably, but it doesn't matter because you're already marked
---
We're already marked and tracked, and most people hardly realize it.
The U.S. government, working through the Defense Advanced Research Projects Agency (DARPA), says it plans to develop tiny implants that will help soldiers and possibly ordinary citizens heal after injuries. The implants would be small enough to place at the ends of nerves with a needle.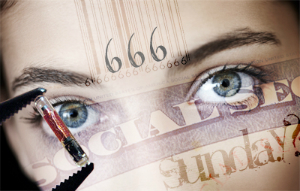 Most people already carry the Mark of the Beast in some form.
LOS ANGELES, CA (Catholic Online) - The government will say anything to convince people to accept implants as the norm. In this case, the claim is they can modulate electrical nerve impulses to stimulate healing and prevent further damage to injured organs. This is the stated goal of the program and although similar devices already exist to perform the same function, but they are large, several inches in size, and very invasive.
The new devices would be much smaller, could be implanted on the battlefield, or even before, and could theoretically speed the healing of battlefield injuries. They could also be used in civilian healthcare.
Keep Obama outta your email; safe, secure, private, CATHOLIC email just for you!
Naturally, this has many people wondering about the "Mark of the Beast" and other concerns. There is considerable public fear over implants especially because tracking citizens and lying have become staples of the government.
There is no indication that these implants are intended to use used for evil, but the broader discussion of implants is one worth having because we're already accepting implants on and in our bodies as routine. Pacemakers, for example, have now been routine for decades. And today, we all carry a device that serves the same function as an implant-our smartphone.
The next natural step is just to implant devices that provide identity, tracking and a variety of other conveniences, under our skin. Americans will be wooed by convenience and both government and private entities will be able to monitor and track your every move.
Just two decades ago, few people had any concept of a "smartphone." Today, these devices are ubiquitous. Now just imagine what is coming in the next two decades. Of course, there will be those that resist, but it will not matter because eventually people will come to feel the same about implants as they do their smartphones.
Imagine, people lining up and camping out in front of stores to get the latest implants.
Welcome to the future, where it looks a lot like the past.
---
Copyright 2018 - Distributed by THE CALIFORNIA NETWORK
Pope Francis Prayer Intentions for July 2018
Priests and their Pastoral Ministry.
That priests, who experience fatigue and loneliness in their pastoral work, may find help and comfort in their intimacy with the Lord and in their friendship with their brother priests.
---
---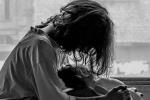 The Afiya Center, una organizacion promotora del aborto con sede en Dallas, Texas (Estados Unidos), ha generado indignacion de varios ... continue reading
---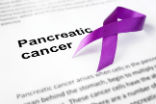 Researchers in the UK may have discovered a cure for pancreatic cancer, at least in mice. The cure shows promise for humans and trials ... continue reading
---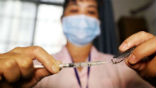 Vaccines, a cornerstone of modern medicine, are being regarded with skepticism by a growing segment of the population. There are fears that ... continue reading
---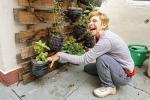 En el Centro de Dia, un centro administrado por la Fundacion IPNA, una organizacion sin animo de lucro local, algunas personas se reunen en ... continue reading
---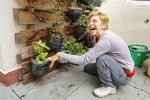 At Centro de Dia, a center run by local nonprofit Fundacion IPNA, people gather in a dining hall. The day has just started, and breakfast ... continue reading
---