Pope Francis: The rap star? Amazing new pop album featuring the pontiff is released in Italy
---
Pontiff's speeches set to catchy beat will be available to download
As Pope Francis is a talented orator, holding audiences spellbound, it was only a matter of time before someone put his words behind a catchy beat to send out to the faithful worldwide. Released at the end of September, the album has been listened to at least a billion times online.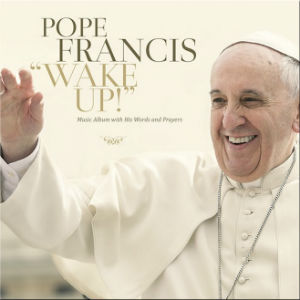 It is not know if Pope Francis enjoys the finished product of "Wake Up!" which incorporates his homilies set to modern music.
LOS ANGELES, CA (Catholic Online) - "Pope Francis doesn't sing as such," Father Giulio Neroni, the Italian priest who produced the album, says. "But his voice does sing and play, not to the cardinals, but to the people, the faithful." The album was released in Italy on Friday.
Musical accompaniment on the album includes four choirs. One of the choirs is from China, and a group of cloistered nuns comprises another. Ten percent of the proceeds from the album will be set aside to support refugees, in particular the Ethiopians camping near Rome's Termini station.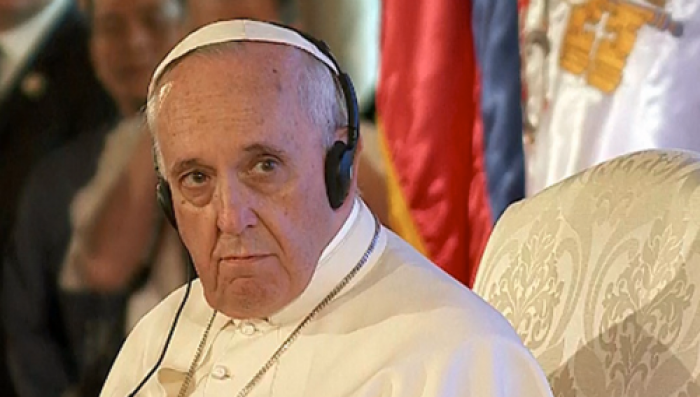 The online branch of the popular music magazine Rolling Stone premiered part of the album in September, and uploaded an excerpt on the site.
"'Wake Up! Go! Go! Forward!' finds Pope Francis addressing a South Korean audience in English last year amid atmospheric synths, trumpeting horns and skyscraping electric guitars reminiscent of (Canadian rock band) Godspeed You! Black Emperor," the magazine wrote.
It is not know if Pope Francis enjoys the finished product. "I sent it to him in August," Father Neroni said. "But he hasn't yet said what he thought of it."
Some see the album's wide release as a "welcome distraction" during a stressful time for the Vatican. Two people were arrested for allegedly leaking confidential documents over financial mismanagement in the church.
Pope Francis expressed dismayed to learn that certain bishops and priests were "attached to money" and to advancing their careers.
"Even in the church there are these people, who, instead of serving, of thinking of others ... use the church. They are the career-climbers, those attached to money," he said during his Friday homily.
Long a champion of the working person, Pope Francis told a Dutch newspaper last week that he dreamed of becoming a butcher when he was a child.
"When I was little, there were no shops where they used to sell things," the pontiff said.
"There was a market with a butcher and a fruit-seller. I used to go with my mother and my grandmother to do the shopping. I was little, four years old. And they asked me, 'What do you want to be when you grow up?' and I said 'butcher!'"
---
Copyright 2018 - Distributed by THE CALIFORNIA NETWORK
Pope Francis Prayer Intentions for July 2018
Priests and their Pastoral Ministry.
That priests, who experience fatigue and loneliness in their pastoral work, may find help and comfort in their intimacy with the Lord and in their friendship with their brother priests.
---
---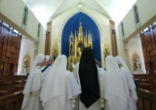 Among other things, the Dominican Sisters of Mary, Mother of the Eucharist have been known to appear on game shows and to chat with Oprah ... continue reading
---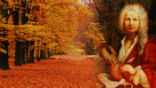 While Antonio Vivaldi's "Four Seasons" echoes in concert halls and elevators around the world, for some, his greatest masterpieces are not ... continue reading
---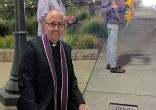 What's a good way to reach a lot of young people all at once? Napa, Calif. (CNA/EWTN News) - Plant yourself at an entrance of a popular ... continue reading
---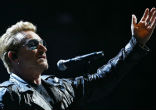 It's no secret U2 lead vocalist, Bono loves the Bible, but he has again come forwrd to openly express again how much he truly loves the ... continue reading
---

Five talented musicians take you on a fun time-trip with their love song medley that takes songs from different decades in their viral ... continue reading
---