St. Rafael Guizar Valencia
Short Cuts
Author and Publisher - Catholic Online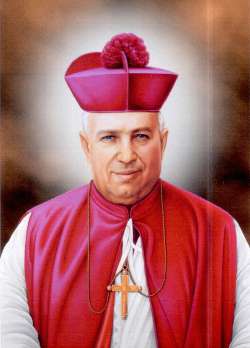 Facts
Feastday:
June 6
Birth: 1878
Death: 1938
Beatified By: January 29, 1995 by John Paul II
Canonized By: October 15, 2006, Vatican City by Pope Benedict XVI
---
Saint Rafael Guízar Valencia (April 26, 1878 - June 6, 1938) was a Catholic bishop who cared for the wounded, sick, and dying in Mexico's 1910-20 Revolution. Named bishop of Veracruz, he was driven out of his home diocese and forced to live the remainder of his life in hiding in Mexico City. He was also a Knight of Columbus. Controversially, he was an uncle of Marcial Maciel.
---
---
More Saints
---
---
---
---
---
---
---
---
---
---
---
---
---
---
---
---
---
---