Bl. Edoardo Giuseppe Rosaz
Short Cuts
Author and Publisher - Catholic Online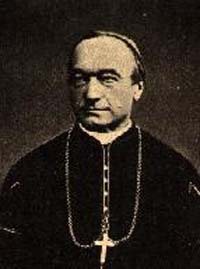 Facts
Birth: 1830
Death: 1903
Beatified By: Pope John Paul II
---
Edoardo Giuseppe Rosaz was an Italian Catholic Bishop, founder of the Congregation of the Franciscan Missionaries of Susa was beatified by Pope John Paul II in 1901.
Edoardo was born to an immigrant family in Maurienne. Edoardo youth was marked by the suicide of his father, who had been in a mental hospital since the death of his brother Charles Victor, and a sister Clotilde who had seizures.
Wishing to embrace the priesthood, he joined the Franciscan Third Order, and entered the seminary, for reasons of health, he completed his studies in Nice, where he was ordained in 1854.
Anthony Bishop Odo appointed him cathedral canon: despite the opposition of the diocesan clergy in 1862. Rosaz opened the Retreat for girls abandoned and in 1874, founded the Congregation of the Franciscan missionaries for their education.
---
---
More Saints
---
---
---
---
---
---
---
---
---
---
---
---
---
---
---
---
---
---