Bl. Peter Vigne
Short Cuts
Author and Publisher - Catholic Online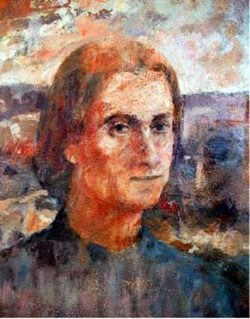 Catholic
faith
and set out for Geneva,
Switzerland
with the intent of becoming a Protestant minister. Along the way, he passed a
priest
carrying
Viaticum
to an invalid. Peter's refusal to acknowledge the Blessed Sacrament with any act of reverence did not sit well with his horse, for it reared itself and threw him to the ground. The young
man
suddenly found himself on his knees before the Eucharist. The remarkable incident brought about an immediate conversion, prompting Peter to re-direct his steps to the
Catholic
seminary of Viviers. After becoming a
priest
and a Vincentian religious, he obtained permission from his superiors to serve as an itinerant preacher in the French countryside. In and around the village of Boucieu-le-Roi, he erected a series of thirty-nine Stations of the Cross, for which he recruited several young women to assist pilgrims in praying at the outdoor shrines. From this apostolate arose a new congregation, the Sisters of the Blessed Sacrament, devoted to perpetual Eucharistic adoration.
---
---
More Saints
---
---
---
---
---
---
---
---
---
---
---
---
---
---
---
---
---
---