Spiritual moment - Angel Stories
By: Andy
I always have this unfathomable feeling, search or maybe you can call it a question deep inside me , about " How God really love us, He even send his son to save us from our OWN sins, even up to the death of his only son and the willingness of his son to die on the cross." I even discussed about it to my Priest friend.
Lent season, one sunday mass together with my family, while responding to the prayer of our priest, i was looking at the statue of the sacred heart of jesus, as I was looking at him I felt cold ( cold-warm) but gentle sensation like a "goose-bump" to both of my hands going upward to my forearm then my entire body...the feeling was so intense and powerful that I start to cry...overjoyed with the feeling that when I start to sing my voice crackled, embarrassed to show my face to my daughter, my wife and my mother -in-law that I was crying I turned my face to the other way ( as I am writing this testimony I could still remember that feeling..). As the mass ended my wife told me saying " wow, theres a lot of people attended the mass today" and she continued to say " Praise the Lord"...as I was listening, I tell to my self " thats the words I was looking for inside the church" and I replied in a loud voice " Praise the Lord! I was so happy driving home that day. Finally, I told my family what happened inside church and I reveal it too to my priest friend and they just simply said " Its a miracle". I dont know if that was the angel who touches me or God the holy spirit who share his love to me. By the way, I am a new member of the catholic church. I grow up as a protestant. Now , I cannot stop listening to the Bible, I even finished the new and old testament, going back to new testament againAt work, I still keep on talking about God's wonder. I praise and glorify his name forever. I trust in Jesus Christ our redeemer. May God grant us his peace and mercy. Amen.
---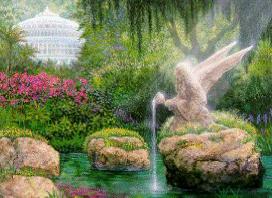 Some may never see with earthly eyes these heavenly beings or know that they exist. Many are unaware of the numerous ways they have protected and guided us. We would like to share with you the stories of people who take pleasure in expressing how real angels are.
---
More Saints
---
---
---
---
---
---
---
---
---
---
---
---
---
---
---
---
---
---