Angel in a flash - Angel Stories
By: Carl
I had spent the summer reading the works of St Teresa of Avila and praying for much of my free time. One day that summer of 2006 I saw a bright flash in the form of a human like being as I was sitting in my easy chair. The Angel, for that is what I think it was, was so brilliant I could not make out any features.
At first I was sure it was not real. I thought I was having a brain hemorrhage or something. However, my son looked up from his computer screen for a moment and asked what that flash off light was. He had seen it reflect off the wall. I knew I had really seen it then.
---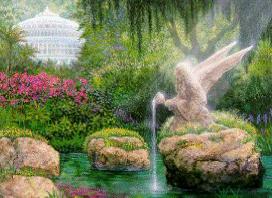 Some may never see with earthly eyes these heavenly beings or know that they exist. Many are unaware of the numerous ways they have protected and guided us. We would like to share with you the stories of people who take pleasure in expressing how real angels are.
---
More Saints
---
---
---
---
---
---
---
---
---
---
---
---
---
---
---
---
---
---