A Need to help my Sister - Angel Stories
By: mymessage
On the 7th Nov. 2010, early in the morning, I dreamed like I had a long Journey towards heaven. While flying up, I felt full of peace and happiness and my body was weightless. My journey up was very long and i didn't see light until i fly a long distance. After some minutes I saw many people in a part of the sky. Some of them saying like 'Gott im Himmel'. It is a German phrase, meaning ' God in the Heaven.' I had further flight upwards and I was frequently repeating the phrase 'Gott im Himmel' which i heard from the people. After flying further, I reached a place and I saw very green Land with full of trees and wild animals. It was very attractive and a peaceful environment. I continued my journey further upwards. Shortly I started to see reflections of light in a very dark environment. After a while I saw a door which leads to a big open area with full of light. The door was not a normal door. It looks like an opening on the side of a Cave. I stopped my journey here and enterd to this area. At the enterance , 2 to 3 meter inside the light area, I saw my elder sister who is a mother of three chilldren and living in Ethiopia. She dressed like a Capuchin priest and she was in a peaceful condition. She was calling somebody from nearby. When I saw her like that, I felt very happy. After a while, she became another woman but still dressed the same clothing. I was surprised to see my sister dressing like a catholic priest because she stopped going church due to marriage case. Her husband is a muslim. Through time, she also started to worship at her home like a muslim but she didn't officially became muslim. Before her marriage, she was a student in a Capuchin parish and had a dream to be a nun. Somehow she left the parish and got married. I pray for her to come back to the Catholic faith. So my dream raised questions about my sister. I started to think what my dream means. Will she come back to the catholic faith? Or what does it mean? After I woke up from my dream I decided to call her and check if any thing new from her side. I called her and asked her if every thing is okay. I told her also the dream I had about her. She told me that she was not in a good condition. She was stressed with her family case and became hopless. Even she was thinking to take measures against her life. Further she needs some financial help. Then we discussed things and I told her to pray! She said 'okay' and asked me to help her some money and i said 'okay' no problem. But I strongly recommended her to go to church and pray. Then she said okay. I felt happy when she answerd me 'Okay' because it is my wish to see her back to her Catholic faith. After talking with my sister, I understood the meaning of my dream. Her guardian angel was awake me to help my Sister! who was in a terrible situation. It is also a green light that one day my sister will come back to her Catholic faith. Thank you her guardian Angel!


Note: In my dream, I receive many times such alerting messages. Especially when someone from my family face problem and need help. Thank you God for awaking me to help my family!


Those of you who read this message, please pray to my sister to come back to her Catholic faith!

---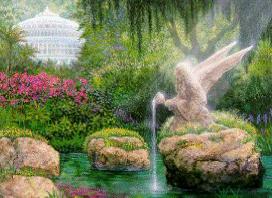 Some may never see with earthly eyes these heavenly beings or know that they exist. Many are unaware of the numerous ways they have protected and guided us. We would like to share with you the stories of people who take pleasure in expressing how real angels are.
---
More Saints
---
---
---
---
---
---
---
---
---
---
---
---
---
---
---
---
---
---