Mery's message for Confession - Angel Stories
By: mymessage
It was long time since i had confession. So i was worrying because i stoped taking holy communion until i get confession. One day in my dream i saw a woman appeard in the sky like a bird and then converted to a nun. She dressed like nuns. She talked to children (infants) who were just a few distance infront of me. After talking to the children she disappeared immidiatly. I didn't listen what she said to the children. I asked them what she said? and they told me that. She said 'come close to God, Confess!' after that i woke up from my dream. I understood that the message was to me. Mery spoke to me through children that i need to confess. One night i decided to have confession and tried to remember all the sins i have done in the past times. I wrote all my sins on a piece of paper and I made myself ready to go to a priest on the next morning. In this night in my dream i heard Songs of many people saying
'Satan is broken!'. After i woke up from my dream i felt very happy.In the next day i went to a priest and had confession. Now thanks to God I cleaned my heart and regularly receive the holy communion. Thank you Mary, Mother of Jesus, for encouraging me to have confession.

---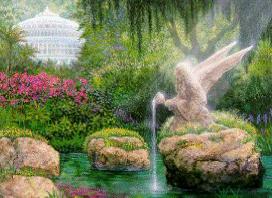 Some may never see with earthly eyes these heavenly beings or know that they exist. Many are unaware of the numerous ways they have protected and guided us. We would like to share with you the stories of people who take pleasure in expressing how real angels are.
---
More Saints
---
---
---
---
---
---
---
---
---
---
---
---
---
---
---
---