dreams - Angel Stories
By: demi
Dreams;

I felt I have angel delivering message through my dreams. When I was young with innocent mind and heart I would say I'm very close to Jesus and Mother Mary. I used to come to mass in church with full of attention, dedication, clean heart and mind for a young boy. I used to have experienced with several dreams with mother Marry, but when I grow older starting at adolescent age everything has changed because I'm already full of sins and dirt of mind. Those dreams in the past are already part of my history.

In the past 10 years I felt someone delivering a message thru my dreams. I felt someone or its like an angel who send me some message through my dreams for some significant event that will come usually within two weeks. There were also some past and painful events that had happen a few days back that I was not informed by anyone but was also notified by someone or angel through my dreams, and when the days will come for the event to happen its only the time that I can recall the true message of the dreams. For the event that had passed that I was not notified in just few days to come someone would tell me of such event and then I can remember that I already saw it in my dreams. It happens to me so many times a hundred times or more and it will come but I have no hold to prevent. Just one example of past event was I have close relative that had just died when I went home since I work away from home I'm a bit sad what's gona be the situation at home, when I arrived I was felt relax because everything was normal then an hour after my cousin tells me that one of our close cousin has just died. So many major events that I have went through already happened in my dreams ahead of time. Human being have dreams and I believed no one can control what dreams to come or you can not make choice what dream you want for tonight. I have read some words in bible that GOD send some message through dreams but not all people are able to interpret. I do have dreams everyday but it does not mean I have all the message for the days to come. I can only identify that there is a new message when during the time of dreams I suddenly awake its like I was slap in the face and my heartbeat is high and the intense of feeling and thinking are still connected to my dreams it's the time I have to recall what ever I can remember for every details on that dreams and try to rethink what will come. Sometimes I cannot see a clear details or the message was vague and when the days will come and will happen it opens my mind the true meaning of my dreams. For me, I felt someone or angel giving some advance message so I can make a wise decision to come. Those significant event either good are bad are only relates to my personal life and not to anyone else.

---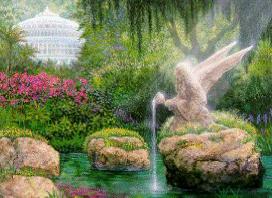 Some may never see with earthly eyes these heavenly beings or know that they exist. Many are unaware of the numerous ways they have protected and guided us. We would like to share with you the stories of people who take pleasure in expressing how real angels are.
---
More Saints
---
---
---
---
---
---
---
---
---
---
---
---
---
---
---
---
---
---