PROTECTORS - Angel Stories
By: Paul
When I was growing up in the tiny Island of Tonga. I had three brothers and three sisters. My dad being a Catholic married my Mom whoo came from a Wesleyan background with a long line of Ministers in their family.

My grandfather didn't want my mom to marry my dad for they believe Catholics are nothing but drunks, and they just go and commit sins and go to reconciliation and expect to be rorgiven and then later on re-offend.

When my mom became Catholic through marriage, her faith was stronger than my dad's.(FROM MY POINT OF VIEW) She didn't smoke nor drink and was always sacrificing to have other people's children in our house for studying and boarding. We were poor but we shared whatever we had. Whether it may be a mutton soup which you'll be lucky to get some meat or mutton soup.

I have witnessed guarding Angels working though different people at time of need and desperations. I nearly died from drowing three times twice in Tonga and one in Austrlalia due to not knowing how to swim and from the strong rip. I have been dead tired from driving for like hours and fell asleep and woke up and finding myself crossing the red lights at the intersection unharmed.

MOST Religion says. Why do Catholics pray to other Gods like Mary and the Sanits.

My answer as I was always told when growing up with my faith is that WE are asking Mary for her prayers, because as a Good son Jesus was he'll do whatever her mom (Holy Mary mother of God) asks. Also the payers of the Saints and Apostles help. BIG TIME!
---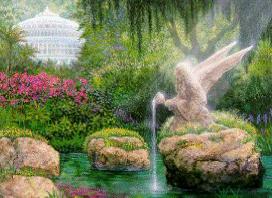 Some may never see with earthly eyes these heavenly beings or know that they exist. Many are unaware of the numerous ways they have protected and guided us. We would like to share with you the stories of people who take pleasure in expressing how real angels are.
---
More Saints
---
---
---
---
---
---
---
---
---
---
---
---
---
---
---
---
---
---