NOT KIDDING: Atheist plans to build a robot god for other atheists to worship
---
What's wrong with the real thing?
A former Google engineer plans to start his own religion, and he is designing the god to lead it. Anthony Levandowski, a former Google engineer and the brains behind Otto, the autonomous trucking company, hopes to start a new religion where people worship a computer.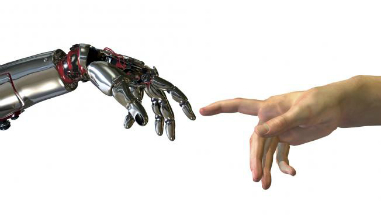 We cannot get automated checkstands to think past unexpected items in bagging areas, so we still have a long way to go before we turn computers into gods.
LOS ANGELES, CA (California Network) -- A former Google engineer and tech genius plans to create an artificial intelligence that is a billion times smarter than any human. His expectation is that someday people will recognize the computer as a god and worship it. 
Anthony Levandowski is a co-founder of Otto, an autonomous trucking company that is pioneering self-driving big rigs. In addition to replacing human truck drivers on the road, Levandowski wants to build an artificial intelligence that is so smart people will call it a god. 
While he recognizes his creation will not have supernatural powers, Levandowski thinks it will be so smart, people won't have any choice but to recognize it as a god. They will then worship the machine. He believes that the machine will be so smart, it will solve all the world's problems. Levandowski believes science alone is sufficient to answer all problems. 
While Levandowski appears to be an atheist, he actually has a religion of his own, which can be classified as atheistic scientism. Scientism is an overreliance on science to answer questions. 
Science is useful for telling us how things work in nature, but it is insufficient to answer questions of why. It is also useless for assessing and grasping the supernatural. This makes many people, especially atheists uncomfortable, and they often deny the supernatural exists because it cannot be measured scientifically. However, if a supernatural event could be measured, then it would be considered natural. 
Ultimately, we have to ask ourselves if such work is compatible with freedom, dignity, and human reason. If it becomes possible to build an AI that is a billion times smarter than humans, then what? Humans will still have to program the machine. In so doing, they are likely to imprint their morals and values onto the machine. 
Will the designer be Christian or an atheist? Will they be liberal or conservative? Will the robot be a steward of creation? How will it treat people? These are questions that the Christian faith answers, but that remain unanswered in science because they have nothing to do with science. They have everything to do with the creators of artificial intelligence. 
For now, Levandowski has a lot of work to do. Even simple computers, such as self-checkout registers need a lot of work before they can work reliably, so it's probably a long way to ultra-intelligent AI, thank God. 
---
Copyright 2018 - Distributed by THE CALIFORNIA NETWORK
Pope Francis Prayer Intentions for FEBRUARY 2018
Say 'No' to Corruption.
That those who have material, political or spiritual power may resist any lure of corruption.
---
---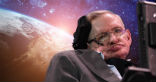 Famed physicist Stephen Hawking has died peacefully in Cambridge, age 76. The physicist was famous for his groundbreaking work in the field ... continue reading
---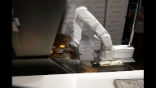 A burger-flipping robot has started work in California, likely to be the first of many millions to come. The machines will reduce the need ... continue reading
---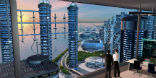 Just ten years ago the first smartphone was introduced by Apple. For the first two years, they were expensive novelties. Then, the android ... continue reading
---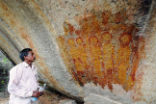 The evidence is mounting that we are not alone in the universe and that we may have been, and could still be, regularly visited by ... continue reading
---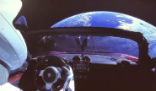 Faith, the Olympics, and spaceflight all unite the world. Even when we compete, even when we celebrate our diversity, these three things ... continue reading
---