Racing world mourns loss of Dan Wheldon
---
Wheldon suffered 'unsurvivable injuries' in crash at Las Vegas Indy 300
Two-time Indianapolis winner racecar driver Dan Wheldon has died after a fiery crash at the Las Vegas Indy 300. Wheldon, known for his easy smile and ready British charm is being mourned throughout the racing world today. The remaining drivers did a five-lap salute in Wheldon's honor as "Amazing Grace" played.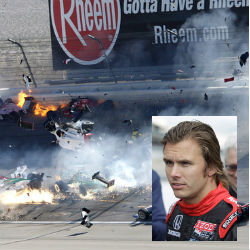 Thirty-three-year-old racecar driver Dan Wheldon died from "unsurvivable injuries" in a dramatic 15-car pileup crash which showed cars spinning out of control and bursting into flames, spewing smoke and debris.
LOS ANGELES, CA (Catholic Online) - The 33-year-old Wheldon died from "unsurvivable injuries," IndyCar CEO Randy Bernard said. The dramatic 15-car pileup crash showed cars spinning out of control and bursting into flames, spewing smoke and debris.
"I've never seen a crash like this," Carlos Diaz, an anchor on CNN sister station HLN said. Another witness described the crash by saying "it was like a bomb went off."
Factors in the crash included the speed of the cars, the number of vehicles and the configuration of the track.   
It's a given that racecar drivers risk their lives each time they step on to the track. "You know, this is a sport predicated on speed and there are a lot of safety channels," Sports Illustrated senior writer Jon Wertheim said. "The fact of the matter is, you're dealing with very, very fast automobiles. They're not heavy cars. ... There is, unfortunately, an assumption of risk when you get into one of those race cars."
"All of those elements coming together just was like the perfect storm," former Indy driver Lyn St. James told CNN. "It was unfortunate, it was tragic, it was something we all wish would never have happened."
Asked whether she believes too many cars were on the track, St. James said, "I don't necessarily believe that," but she noted the Indianapolis track is a mile longer -- 2.5 miles in all.
"It's more the configuration, that you've got a really, really wide racetrack with 20 degrees of banking in the turns, 9 degrees of banking on the straightaway, so you have this momentum and this ability for all the cars to be able to go flat out, so that really takes the car out of the driver's hands."
Several drivers had expressed concern about the track before the race, saying such a wreck could potentially occur.
Questions about the track -- whether it was big enough to accommodate 34 cars and whether it is too fast for that number of cars -- likely will be raised in the aftermath of the crash, three-time Formula One champion Jackie Stewart told CNN.
Stewart said he doesn't believe he has ever seen such a crash. "It was a horrendous accident and just one of the most painful things I've seen for a very, very long time."
---
Copyright 2019 - Distributed by THE CALIFORNIA NETWORK
---
---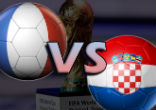 On Sunday, France and Croatia will square off on the soccer pitch for the 2018 FIFA World Cup Championship. While most U.S. Catholics are ... continue reading
---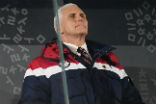 The 2018 Olympic Games have opened in Pyeongchang, South Korea. The opening ceremonies saw the North and South Korean teams enter the ... continue reading
---
---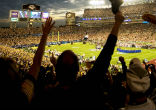 Super Bowl Sunday. It's as American as apple pie, but in recent years, controversy has erupted over the beloved American pastime and - ... continue reading
---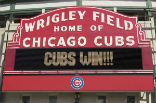 The Chicago Cubs have won the 2016 World Series in a 10-inning game, beating the Cleveland Indians 4-3. The win breaks a 108-year losing ... continue reading
---

The world lost a great human being and legendary sportsman in Arnold Palmer. The golfer passed away on September 25, a day before he was to ... continue reading
---