Evil George Soros transfers $18 billion to support abortion, destroy marriage, and tell you how to live
---
Soros is paying to shape the world in his image.
Billionaire George Soros has transferred $18 billion of his personal wealth to his Open Society Foundations, which grant money to liberal organizations around the world to advance Soros vision of how the world ought to be. Not all of the organizations financed by Soros are likely to be benevolent, and he has been accused of financing militant organizations such as ANTIFA. The sum is enough to start a war.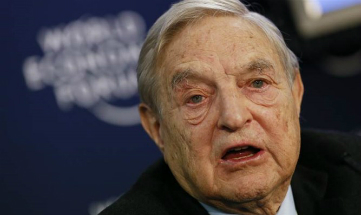 George Soros will pay thirty pieces of silver to any politician who will betray their people to serve him.
LOS ANGELES, CA (California Network) -- Hungarian-American billionaire George Soros, who made his fortune as a hedge fund manager, as transferred $18 billion of his wealth to his Open Society Foundations. These foundations, which have been set up around the world, provide grants to promote democracy, human rights, and support other causes consistent with Soros' ideals. It is a direct and overt effort on his part to shape the world, using his fortune.
However, Soros is not engaging in philanthropy as millionaires and billionaires have done in the past. Instead, he is engaging directly in politics, sending millions of dollars to liberal politicians such as Hillary Clinton. He has also financed campaigns to force Ireland to allow the practice of abortion. He has also been accused of financing ANTIFA, which is a militant, pro-communist organization that has recently reemerged. That organization is overtly militant with its members calling for armed insurrection to oust President Donald Trump and for violence against people who disagree with their views.
There is concern that the $18 billion transfer is not to finance public awareness campaigns, but that it is a war chest to be used to finance armed insurrection in the United States and possibly elsewhere.
ANTIFA has planned a day of rallies for November 4, 2017, and while initially they claimed a revolution would start that day, the organization has backed down, moderating their message. As of now, the organization claims it only intends peaceful protests in several large cities. Nonetheless, undercover interviews and statements made by ANTIFA members themselves reveal the organization would happily engage in militant activity to advance their goals.
There is valid mainstream criticism that Soros is attempting to control populism around the world. Populism is the idea that the concerns of ordinary people should be the primary occupation of government.
Many people agree with this outlook, but they want to decide for themselves what their concerns are, and would prefer Soros not dictate their concerns to them. According to Soros, the concerns of the common people are open borders, settling refugees in their neighborhoods, gay marriage, abortion, and almost everything associated with liberal politics.
However, common people tend to be concerned about things like work, economic opportunities for themselves and their children, their standard of living, low taxes, affordable necessities, such as food, transportation and healthcare, and so on. Most people are opposed to open borders, abortion, and have little regard for gay marriage or liberal politicians who want to tell everyone how they ought to live.
They especially don't like being told how to be by people who live in other parts of the world, such as Soros, who lives in the United States, but throws his weight around the world.
Most infamously, Soros finances liberal politicians who then do his bidding, with Hillary Clinton being the prime example. Soros is the poster child for the Davos men who rule the world by buying and trading politicians. These politicians, like Judas, then sell out the interests of the common person for their thirty pieces of silver. Soros also finances the media, which is why according to the news, you care deeply about gay marriage and allowing women in Ireland to get free abortions on demand instead of the things you actually care about.
So what will this $18 billion donation do for you?
It won't make your life better, or do anything you probably want. Instead, it will finance and embolden ANTIFA, and other liberal organizations and individuals who think they know better than you how you ought to live. That's the best-case scenario. In the worst case, it will finance the overthrow of at least one democratically elected government. The coming months will reveal the truth. 
---
Copyright 2018 - Distributed by THE CALIFORNIA NETWORK
Pope Francis Prayer Intentions for July 2018
Priests and their Pastoral Ministry.
That priests, who experience fatigue and loneliness in their pastoral work, may find help and comfort in their intimacy with the Lord and in their friendship with their brother priests.
---
---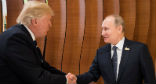 President Trump met with President Vladimir Putin for a summit in Helsinki today. By all accounts, the meeting went well, ... continue reading
---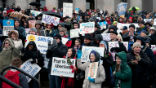 Is an end to abortion near? The retirement of Justice Anthony Kennedy suggests yes. LOS ANGELES, CA (California Network) - All ... continue reading
---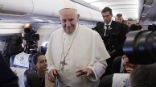 Pope Francis is a man of great compassion who houses refugees at the Vatican. He has also asked parish churches around the world to host ... continue reading
---

Children of illegal immigrants are being separated from their families and held in detention centers by the hundreds. This policy, which ... continue reading
---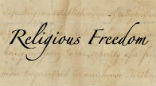 Religious freedom groups cheered Monday's 7-2 Supreme Court decision that a Colorado baker had his rights violated when the state civil ... continue reading
---