It's the leading non-natural cause of death for people around the world, but you may have never heard about it by name
---
Democide is the killing of people by their own government.
What is the leading cause of non-natural death for people around the world? Is it murder? Terrorism? War? The answer may surprise you. Fortunately, there is something you can do.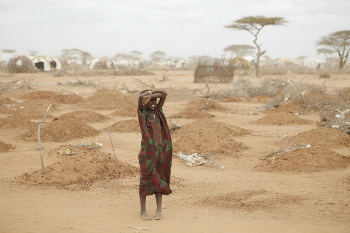 Democide takes many forms including artificially induced famine.
LOS ANGELES, CA (California Network) -- Chances are, you will die as an elderly person. Either your heart or your lungs will stop working, your brain and body will be deprived of oxygen, and if you are lucky, the end will be quick and comfortable with loved ones close by.
This is how most people meet their final hour, and it has been this way for thousands of years. But there is a smaller, yet significant number of people who do not enjoy the privilege of old age or a quiet passing. Instead, they face a violent end, whether by deliberate means or accident. We fear such passing because it's sudden and heartbreaking. In cases where death has been caused by another person, we lash out in anger and insist on justice.
But what happens when the perpetrator of our demise is not a single person, but the entire government? What is it called when governments kill their own people?
The answer is democide. Democide is the deliberate killing of people by their own government and it is the leading non-natural cause of death in world history. It far outpaces murderers and suicides.
Governments have many reasons to reduce the population of their country. Overpopulation, political opposition, economic concerns, all provide justification to the immoral to kill their brothers and sisters.
Democide takes many forms. It is not always though warfare or concentration camps. Democide can be the result of famine, such as during Mao's Great Leap Forward between 1958-1962. Tens of millions of people died.
There are many who contend that socialized medicine and other domestic policies are setting up the American people for future democide. They point to euthanasia in the Netherlands, the abortion of children with down syndrome in Iceland, and forced abortions in China as examples.
How can people defend themselves from democide? The answer is, with difficulty. Being self-sufficient and paying attention to news and politics is the best first-line of defense. Obviously, if you don't rely on the government for your survival, then it will be harder for the government to take it away from you. Being prepared also helps. Food, a firearm, access to supplies that facilitate self-sufficiency make a difference.
But ultimately, the government enjoys incredible power over citizens today. We are almost all connected to the grid, and rely on government to protect our food and water supplies. Our money is passed through to us via the government.
Democide is a genuine threat, and our defenses against it are few. Intelligent voting and organizing with our families, friends, neighbors and faith communities is important.
---
Copyright 2018 - Distributed by THE CALIFORNIA NETWORK
Pope Francis Prayer Intentions for July 2018
Priests and their Pastoral Ministry.
That priests, who experience fatigue and loneliness in their pastoral work, may find help and comfort in their intimacy with the Lord and in their friendship with their brother priests.
---
---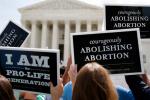 Over two decades of experience have afforded Kevin Burke first-hand knowledge and testimonies of thousands of families. Although he is the ... continue reading
---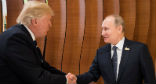 President Trump met with President Vladimir Putin for a summit in Helsinki today. By all accounts, the meeting went well, ... continue reading
---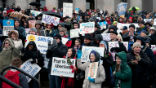 Is an end to abortion near? The retirement of Justice Anthony Kennedy suggests yes. LOS ANGELES, CA (California Network) - All ... continue reading
---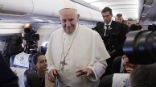 Pope Francis is a man of great compassion who houses refugees at the Vatican. He has also asked parish churches around the world to host ... continue reading
---

Children of illegal immigrants are being separated from their families and held in detention centers by the hundreds. This policy, which ... continue reading
---