There is a secret plan for America, and what we're seeing is just the start. The sinister plot has begun
---
Evidence suggests the overthrow of the U.S. government is the goal of the first phase.
To the uninitiated eye, there is a movement afoot in the United States to remove monuments to the Confederacy. Few people care about what happened 150 years ago, so they don't mind the removal of a monument here and there to keep the peace. What many don't realize is that the movement is part of something much bigger, and much more sinister than anyone imagines. There is a major revolution brewing in the U.S., and the first shots have already been fired.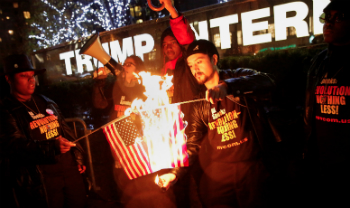 Removing a statue or a flag that many find offensive is one thing. But there is a much larger movement afoot that aims to do away with the Constitution as we know it. The question is, what comes next?
LOS ANGELES, CA (California Network) -- The nightly news programs are setting up the American people to participate in an active coup against the lawfully elected President and government of the United States. The effort is well orchestrated, and so far, it's working.
The coup, or revolution, began some time ago when companies like Google and Facebook decided to take control of what you see and hear, and thereby control what you think. Google also owns YouTube, which means they control a massive share of voice, especially among the young who watch streaming videos online more than television.
The hierarchy of these firms, including Mark Zuckerberg, the founder of Facebook, are Davos men. Davos men is a colloquial term used to describe the top one percent of the world's one percent. It refers to people whose decisions shape the world. Many of these people gather yearly at the Swiss alpine resort in Davos, to meet and discuss the world and the direction they'd like to see it go.
It appears they've reached a decision.
In 2014, ISIS spread across the Middle East, a consequence of the disastrous Obama-Clinton U.S. policy called "Civil Society 2.0." Around this time, we noticed a disturbing trend, the censorship of media content. At first it was in response to ISIS. The excuse given was that nobody wanted to endanger others by propagating the message of ISIS. Therefore, all ISIS videos that included propaganda or executions were banned.
The censorship did not happen at the government level, instead the private internet providers around the world responded in lock step to ban such content. In the newsroom, we watched as new videos appeared, then disappeared within the space of perhaps fifteen minutes to a few hours from every website in the world. They simply disappeared as if they were never posted.
The censorship spread in a new, malignant form called soft censorship. Under this form of censorship, all videos about ISIS were demonetized. Media outlets were no longer paid for content that mentioned ISIS. This then grew to withholding money from any content that discussed terrorism.
In other words, if media providers wanted to make money showing ads during their videos, which is how all content providers stay in business, then the content could not be objectionable. The list of topics started with ISIS and terrorism, but it has since grown. Today, anyone who takes any controversial stance is censored out of making money.
You can still post content, but you won't be paid for it. Now, news outlets are reduced to celebrity gossip and kittens to pay bills.
Google did not stop with suppressing revenue from YouTube. It has gone further to drop content from search engines. Facebook has engaged in similar practices, promoting content that reinforces the already skewed perception of reality that millions of people now see.
The result is the Davos men are shaping our reality. This probably explains why two-thirds of millennials have a positive view of socialism.
Millions of Americans are making decisions based on the half-story Google and Facebook want them to hear.
According to the popular narrative, there are statues in cities across the U.S., and those statures are offensive. They must all come down, and this is apparently a reasonable request. This isn't just in the south, or just impact Confederate monuments. The requests also include George Washington and other founding fathers. Why? Because they owned slaves.
Today it's statues, tomorrow it will be buildings, schools, Army bases, ships and everything associated with America's history, because American history has some unsavory parts. These people, who have been heroes and icons of American history will shortly become villains. Goodbye to our George Washington dollar bills, to many monuments and more.
Big deal, right?
Most people sympathize with the protestors who want the statues torn down. The nightly news media certainly does. It makes some sense. The racial makeup of these places has changed. Attitudes have changed. We now appreciate how evil slavery was. We can easily agree to remove a statue that offends the people, it's common sense and a reasonable request. Simply send the statue to a museum or someplace else, if anyone cares.
The problem is, this doesn't end there.
The people, the youth in particular, are being enlisted for a sinister plot. Today it's statues, but tomorrow it will be monuments of the founding fathers, schools, and so on. But what happens after we change all the names? What happens after we're redesigned our money?
Once the public is good and riled, we change the government itself! The Declaration of Independence and the Constitution was written by slaveowners. Those documents, including the Bill of Rights, are tainted. We will need new ones, just as we need new monuments and new names.
But who, who has the experience to compose the new rules for America 2.0?
That's the right question. And if it doesn't worry you, you'd better keep thinking about it. There's no reason to assume America 2.0 will be better, or will protect what you hold sacred and dear.
---
Copyright 2018 - Distributed by THE CALIFORNIA NETWORK
Pope Francis Prayer Intentions for July 2018
Priests and their Pastoral Ministry.
That priests, who experience fatigue and loneliness in their pastoral work, may find help and comfort in their intimacy with the Lord and in their friendship with their brother priests.
---
---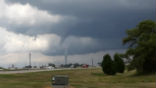 A tornado outbreak caught both meteorologists and residents by surprise in Iowa as several small towns suffered direct hits. Despite the ... continue reading
---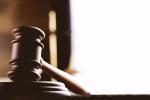 The fate of a children's home is the subject of a lawsuit against the Diocese of St. Cloud, Minn., by the diocese's Catholic Charities ... continue reading
---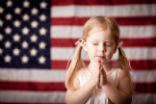 President Trump's nomination of Judge Brett Kavanaugh to the Supreme Court could not have come at a better time for the Church in America. ... continue reading
---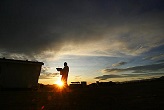 St. Benedict of Nursia lived a life of prayer and solitude for three years and studied under a monk named Romanus. His holiness drew ... continue reading
---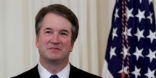 "As the nation begins to take a closer look at the nominee that President Trump has chosen for the Supreme Court, it becomes more and more ... continue reading
---